Nov 1st 2013azmanTechnology
Apple Ipad 2 was released in Mar 2011. We received our Ipad 2 in Dec 2011 after winning Fisher Price Sing-A-Magic video competition. Since then, this Ipad had to face daily abuse by our destructive little Miki. Couple of years later, Rafa joined him and they formed a tag-team in attempt to destroy it.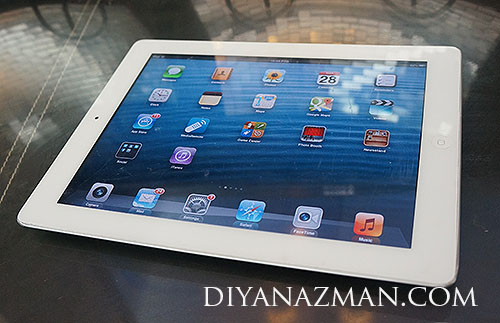 At early stage, Miki used to make this Ipad his stepping block to take something from higher place. And..now..Rafa is doing the same!!
Both of them also dropped this Ipad for a thousand times and crack the digitizer or touch screen glass twice. You can see the severe damage the have caused to all 4 corners of our Ipad 2 from these careless handling.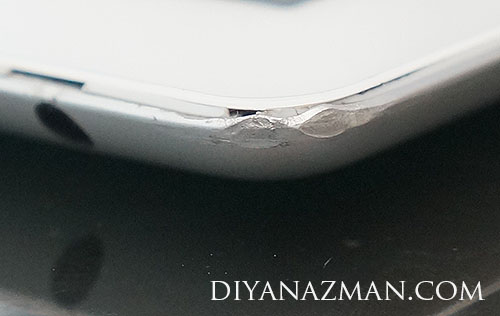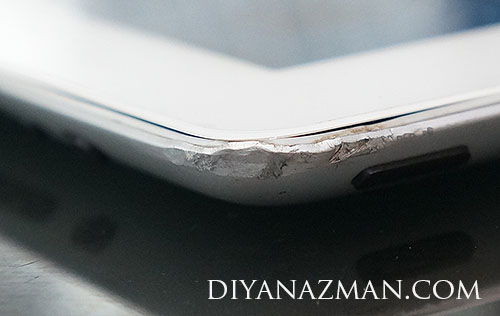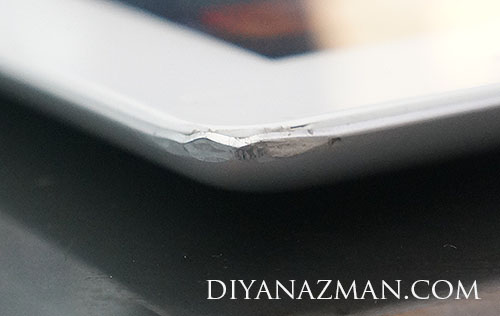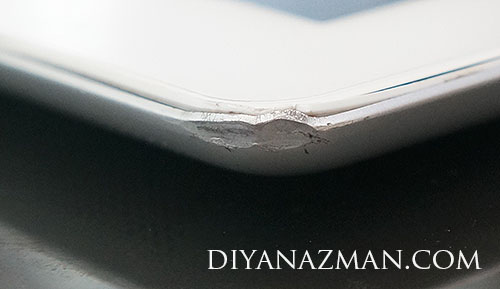 Each time the glass cracked, do you know where we always go for repair or get replacement part for our Ipad? It is Pertama Complex. Ni memang tempat paling murah untuk repair atau tukar gelas Ipad atau Iphone. It only costs RM150 for Ipad 2 digitizer replacement including repair fee. Maybe, the cheapest that you can find in Klang Valley. They also offered to change our dented Ipad 2 back cover to make it almost like brand new for another RM350. But, I refused because I love to see those dented aluminium back cover as part of its wondrous history.
After all the challenges, our tough Ipad 2 still survived. Still working well without any problem.
But not for long. Last month in Penang, our Ipad 2 faced the worst abuse during flash flood at Diyana's mom's house. Our smart little boy, Miki drops it into the water. During the flood, he kept on playing games while sitting a the  floating bed until the battery become weak. Despite the water rising up to his ankle, he plugged it on the wall to charge and of course drop it into the murky water. Good thinking my boy!
It took me 2 days to dry it and miraculously without IP55 or IP57 certification…it is still working!! At first..the wake/sleep button was not working and the camera also didn't response. However, after about 2-3 days, it is working back as normal.
The only problem remains until today is the accelerometer still not working, dirt at front camera and touch screen digitizer started to peel off. Other than that, it is still working well.
Overall…Ipad 2 is a very tough tablet. Looks fragile but actually monstrous and indestructible!
Thanks to Steve Jobs.
Anyway, due to accelerometer damage…..maybe it is a good reason to get Ipad Air!

Email This Post
Similar Posts
4 Comments »