PART 1 – Majlis Aidilfitri and Rafa's 3rd Birthday Party
Yay! Here comes another entry tonnes on photos… Alhamdulillah on Sunday, 2nd August, we had a makan-makan to celebrate Raya and also the belated birthday party for Rafa.
I had earlier wanted to have it on 1st of August but about a week prior to that, my sister who stays in Germany broke the news that she was coming over to Malaysia and would be arriving in KLIA exactly on that very day! She also announced a bigger news that made us all really happy…
Wah! Bestnya! So now it was no longer just 2in1 party (Raya and Birthday) but 3in1 – Majlis Raya, Rafa's Birthday and Shanaz & Abdullah's welcome home party.
As we discussed it with my whole family that is (mostly) in Penang, I remembered that my nephew, Naufal's 5th birthday is on 2ndAugust. So okay folks! Let's have a nice one on the 2 August! Yay!
So that weekend my mom and my eldest sister, Ija's whole family arrived. Same goes with my brother, Dodi's family. I was really happy. Shanaz came from the hotel she was staying on Sunday itself.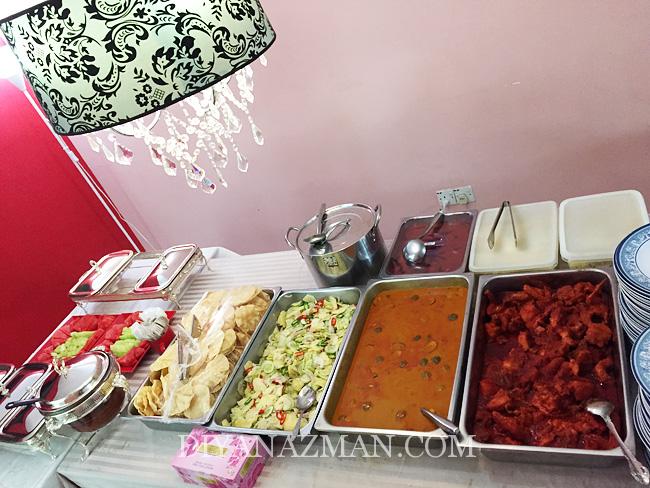 We had great food! I ordered nasi tomato, ayam masak merah, dalca with acar and poppadom. Roti jala with kari ayam and kuah durian which was delish! My mom made mee goreng and Ija cooked spaghetti, fried nuggets and sausages for the kids. We had some fruits and sweet corn pudding too, with tonnes of kuih raya.
Since it was also a birthday party, I guess we need to have candy and all those sort right? Anyway a couple of days before the party, I went to snacks wholesale store and went crazy. I bought kilos and kilos of diabetes in cute colorful wrappers.
And it took two large banquet tables for me to dump em all at. Haha! Usually people have nice decorated candy buffet, I placed tables in the middle of the room and tonggang semua benda atas tu! LOL! Biar tak cantik mana janji banyak everybody can be sugar rush mabuk coklat. hehe!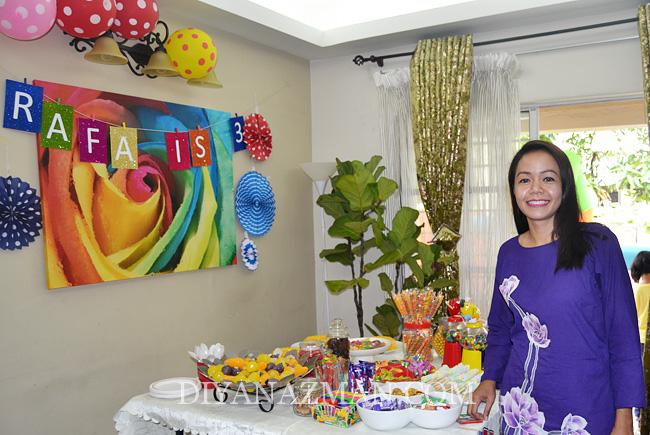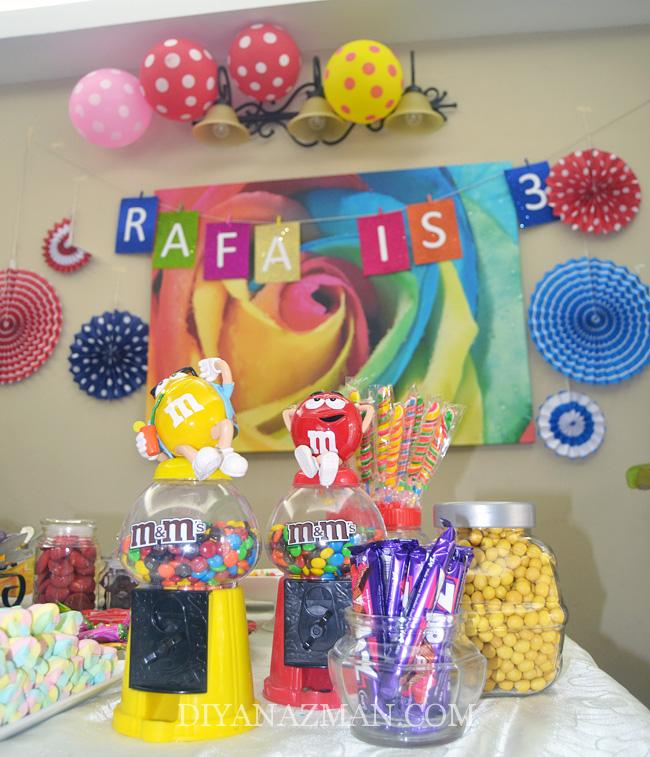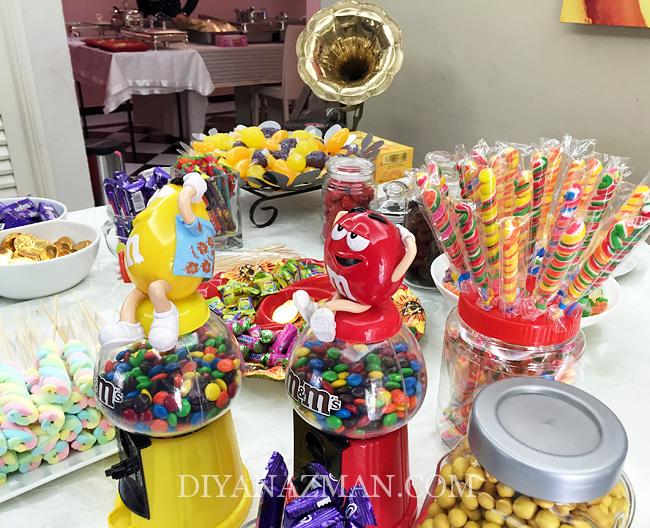 Nak jadi cerita, the night before the party, Miki puked all over himself and the bed plus his Opah that he was sharing the bed with. At 3 am!!
Arghh Miki the party pooper! Once again he got sick when we need everybody to be well. Geram betul but kesian, that's for sure! So on the day of the party he was really sick with symptoms of food poisoning and even when the guests had started to come over, Miki was asleep upstairs.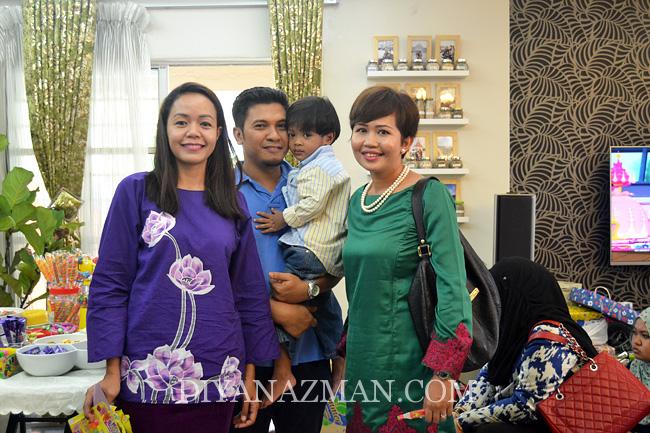 With the beautiful Yan Lim – Visit her blog : www.yanlim.com

Of all the things I prepared for the Majlis, I didn't hire a photographer. So now I ended up with not so decent photos, sad!!! How I wish we have pictures of all the family and friends who made an effort to come all the way to celebrate raya with us.
THANKS EVERYONE FOR COMING! We really appreciate it!
Ni lah akibat kalau budak-budak yang tangkap gambar. Gambar siling lagi besar dari orang! LOL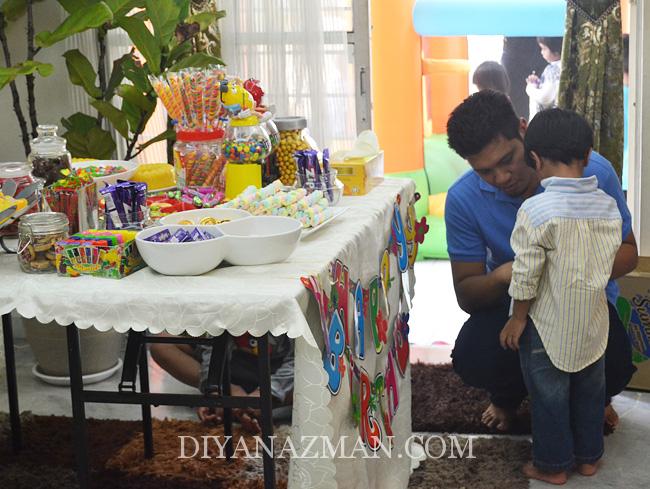 Miki tak sihat. Kesian… nyorok belakang meja…. OKlah. Nanti sambung lagi…
banyak sangat nak cerita pasal pinata, pasal the games and the kids! To be continued.