Babies of 2016 and the new Cetaphil Baby!
Hello 2016! Assalamualaikum everybody!
I want to kick it off with a shout out to two of my favourite girlfriends, Wani and Hani. Wani delivered a beautiful chubby schnubby 4.39kg Adam Petra on 28 December and Hani also delivered a baby boy, Sufi Hanafi on 30 December! Congratulations!!
Seriously ladies? You two plan on having babies together like THIS accurate? LOL! baguih! baguih! Congrats again.. Will find time to visit both of you soon.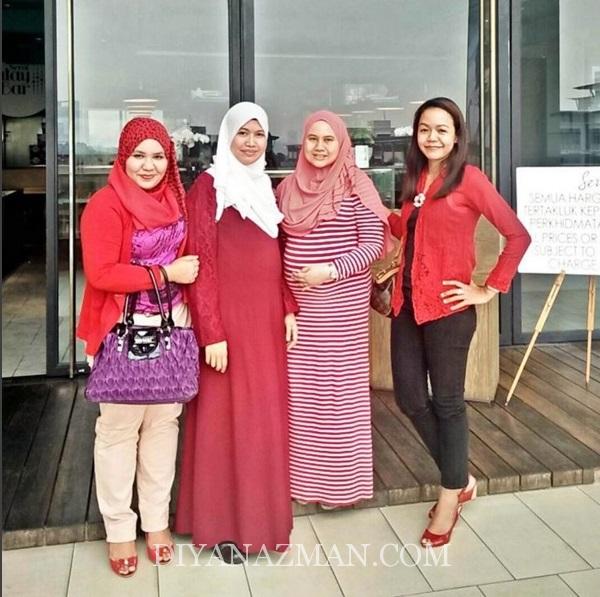 Me on far right, Wani, Hani and Syadza, a few months before they popped hehe
I bought Sufi a pair of new born shoes even before he was born. LOL ( ada sifat #overlyattachedauntie siki-sikit)  that looks  like high-cut converse but with a pair of wings on them. Haha! I thought it was really cute and I hope they are comfy on those little feet cause they are from  Mothercare.
As for Adam Petra, ( macho giler nama ni kan?hehe) I got him the full set of Cetaphil baby products. I hope his Mum likes it. hehe (she has super high standards so these products should be ok la kot hehe) Jangan marah #WaniHani, sayang hampa!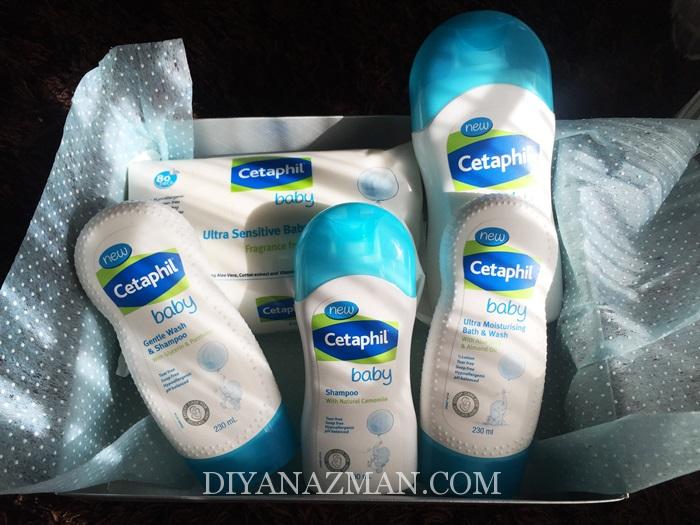 Kids these days a lucky, no? I would say lucky is when you are born when more high quality products are available on the market. Products like Cetaphil's range for babies was not around was not around when Miki and Rafa was a newborn, they were just launched in late 2015.
We all know the award winning Cetaphil, the gentle skin care product brand that has been around for many years. But when they launched their Cetaphil Baby range, I was like….. why can't that be 7 years ago when I really needed you?? Sigh!
Cetaphil Baby consists 5 great Cetaphil Baby Ultra Moisturizing Bath & Wash, Cetaphil Baby Shampoo, Cetaphil Baby Gentle Wash & Shampoo dan juga Ultra Moisturising Cetaphil Baby Daily Lotion. The smell is very nice, fresh and mild…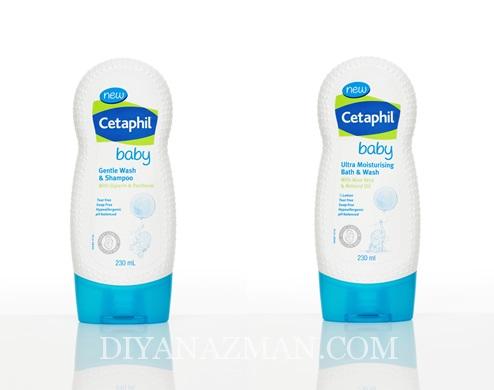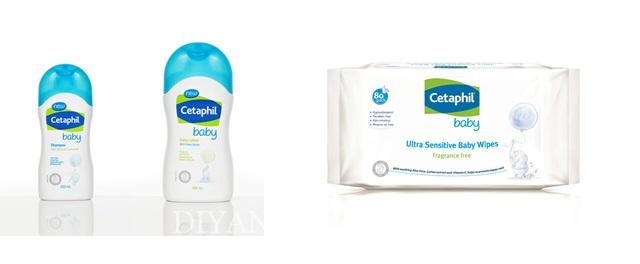 So if you would like to take care of your baby's skin, do try these range and oh BTW, I want to repost below tips on how to give your baby the most enjoyable bath:
• Ensure that the bath water is comfortably warm; an ideal temperature would be 37 or 38 degrees Celcius. Mix the water well to avoid the risk of hot spots scalding your baby.
• The water in the bath should never be higher than your baby's shoulders when he/she is settled in the tub.
• Once out of the bath, your baby can lose body heat quickly, so keep the room warm. Wrap your baby in a hooded towel and gently pat him/ her dry before putting on the diaper and a gentle moisturiser like the Cetaphil® Baby Daily Lotion.
🙂
Currently I still bathe Rafa but of course Miki is big enough to shower on his own. Will miss the moments when Rafa will also grow big enough to do everything himself.. sigh..
On another note, I am dying to jot down the story about our recent road trip to northern states of Malaysia. We spent about a week, driving up from KL to Perak, Penang, Kedah, up till Thailand before we came to back home just in time for Miki to start Standard 2. There are too many nice photos that wanna keep in this blog… InsyaAllah will update soon…