Jul 4th 2011DiyanaKokades&MinMin & Life
Today on 3 July 2011, Pompuan left us and gone to heaven. This afternoon, we found her laying on her side with her eyes barely open. I didn't look closely, it was too sad for me. We gave her some water and moved her to another cage so that she could relax without the others bugging her. Later at 8pm, she was no longer breathing and Azman buried her safely under the plam tree.
Pompuan was just a few months old. Her fur was white as snow with black patches of her face and ears. She was one of the cutest bunny rabbit we ever had. That's why Miki adored her. He was the one who named her Pompuan anyway.
Pompuan and her brother Midnight was born a few months ago but she has always been very small compared to him. She was a picky eater, she only ate her rabbit food and soft leaves. No carrots or celery.
We don't know what was the cause of her passing. Takkan nak buat autopsy pulak. But still I am very sad and somehow scared.
Why scared you might ask me… Well, try reading this old entry of mine HERE.
Below are some pics taken recently.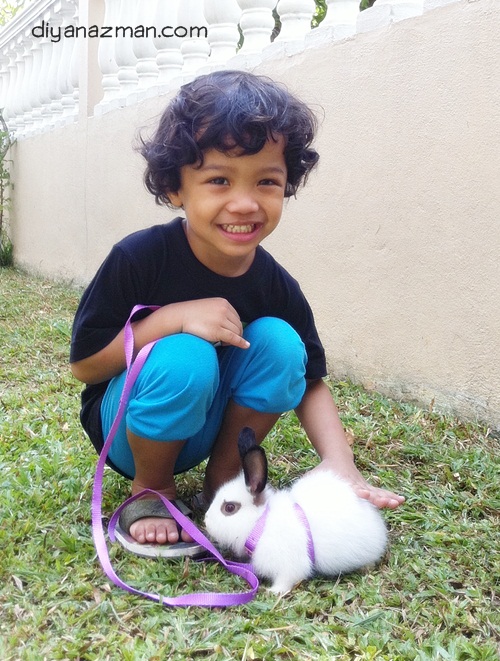 Miki and Pompuan –  taken on 26th June 2011. Miki just got up from bed, tak mandi tak gosok gigi terus main dengan rabbit using his new Bunny Harness. We just bought the harness for Miki to play with our rabbits simply because without it it's almost impossible to let the rabbits out of their cage without having to chase them around like crazy.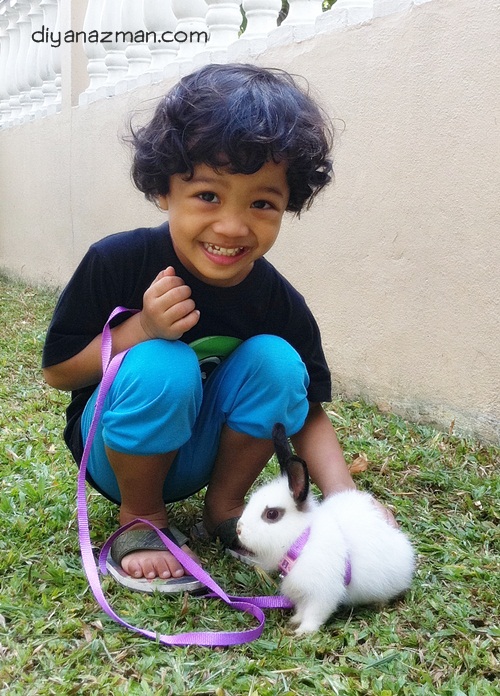 Arwah Pompuan adalah sangat chomel ok!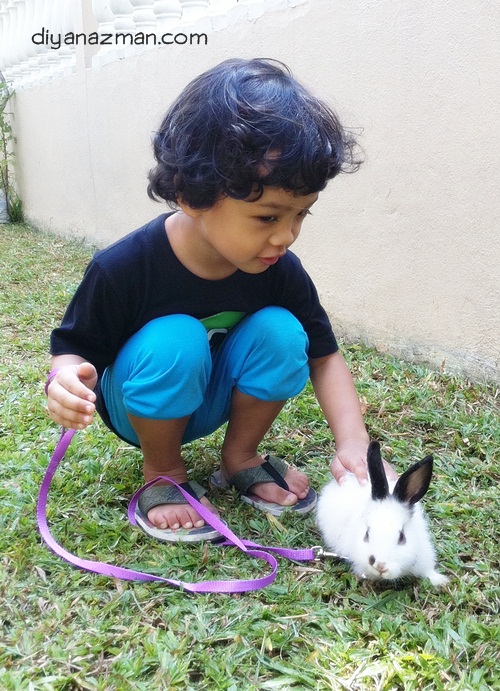 We will miss you Pompuan!
To all the readers of this blog. Yes, 99.99% of you are silent readers, have a great week ahead!
Share