Jan 4th 2010DiyanaGoogle Adsense
I asked Azman the other day, when was the last time we cash out our Nuffnang payment? He thought for some time then answered, "I don't know, but Miki didn't know how to play Game Boy yet at that time…"
Unlike Nuffnang, Google Adsense is to me just like menses – Constantly! Regularly! Timely! This one is payment for Dec 2009.
To all my blog readers, thanks for visiting this website. You guys are awesome! I just found out that I have Japanese readers too! (Ok no more wasabi jokes after this!)
Thanks and let's have a great 2010!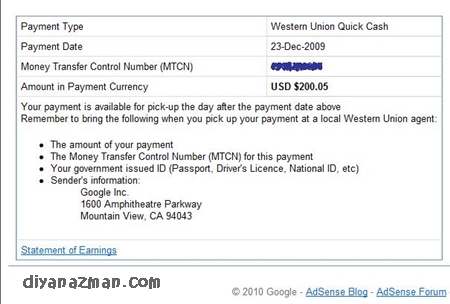 My blogs' Google Adsense payment for December 2009
Share