May 29th 2012DiyanaGardening & Home Improvement
I stumbled upon my old blog entry just now, the one entitled "Hijrah". A rather short entry that marked the rather historical day of our move from the old rented house in Bandar Kinrara 3 to our very own 30-years-punya-hutang house in Bandar Kinrara X! ;p
It reminds me of how much I love my romantic pink dining room, the one that make you think only ice-cream sundae, cotton candy and vanilla cupcakes get to be served here… Never sambal belacan or petai jering… Oh yes, my kitchen and dining room is still my favorite place to hang out in this house except that dining table is hardly empty and neat like that anymore.
Now, memang sentiasa ada gelas kosong bekas Miki minum and tinggal atas tu, there are plastic shopping bags with groceries that I haven't got the chance (and willpower) to put away etc etc etc Sometimes during weekends, there is even my notebook there left open for doing my endless work.
Not so romantic anymore lah isn't it? But every once in a while when my ginger torce groove in the garden produces way too many bunga kantan that I can sedekah to my neighbours or consume, I am bringing sexy back to the good old pinky dining room.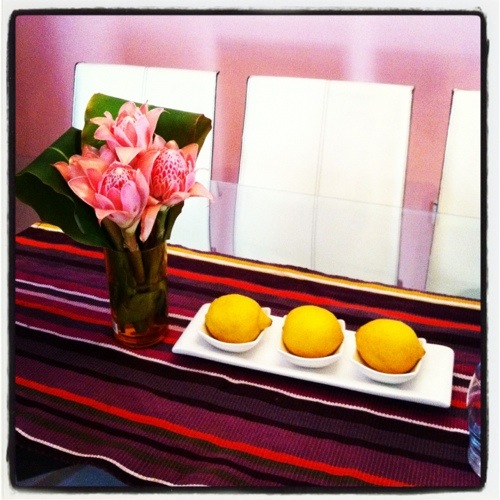 I really like this edible table decor of mine. The fresh flowers makes me feel close to nature without having to spend much at the florist lah! There are about 4-5 ginger torches outside in full bloom, I think I will pick them for the my dressing table tomorrow

In case ada yang tak kenal, inilah bunga kantan yang orang but laksa tu.. Hehe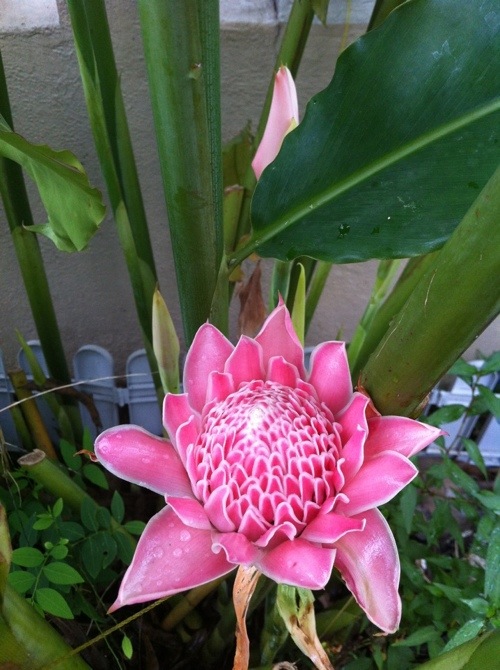 Yang ni pulak bunga kantan yang jual kat GIANT…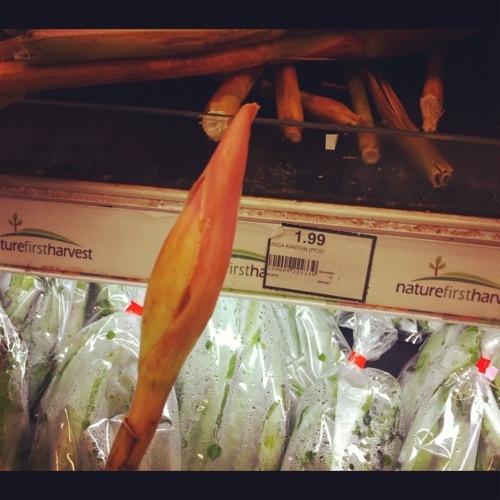 Ada ka patut RM1.99 sekuntum punya lah kurus kering kecut mecut empat minggu lepas petik harini still jual lagi?! Ayoyo… Giant jual makanan berkualiti sikit pls! Anyway sesapa nak herbs and vege fresh and free silalah datang amik kat garden I! ;p tak payah la beli sayoq kecut kat supermarket gini haha!
Have a lovely flowery pinky day everyone! Cheers!
Share