May 13th 2012diyanazmanInstagram & Shopping
A couple of friends of mine who are also expecting baby boys been complaining about how they can't find anything cute for little boys to wear. I slapped my forehead and wondered if they have ever shopped at Pumpkin Patch. Or at least Mothercare which is available in all major malls in Klang Valley.
Yeah of course girls have skirts and dresses and tutus but they sure make really cute clothes for baby boys too these days, my favorites are those tiny ones but similar to adults' in design. Everytime we go out I wouldn't be able to stop myself from buying a lot something new to add to the unborn baby's collection. And that's after I am being reallllyyyy prudent these days.. Masa Miki dulu lagi giler shopping kot for baju budak but most of the stuff have been donated to other kids.
Here are some cute outfits in newborn size waiting for the lil baby boo to enter the world. Mummy can't wait!!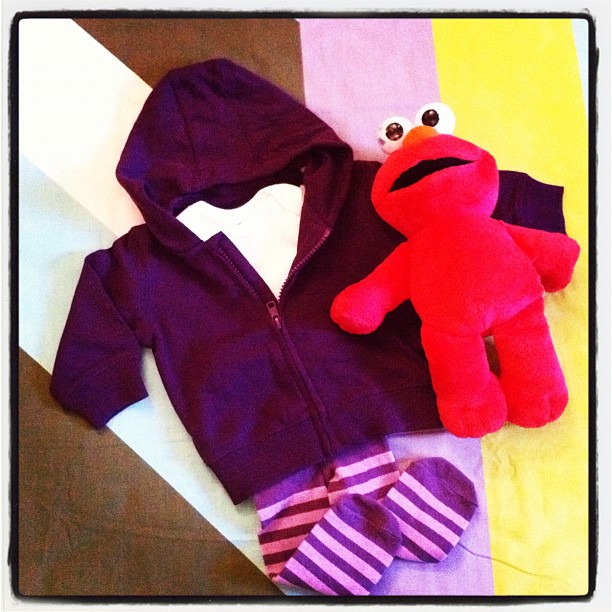 Purple sweater and white romper Opah bought from H&M when she was in Germany. The stripey purple leggings just RM10 from a kiosk at Giant.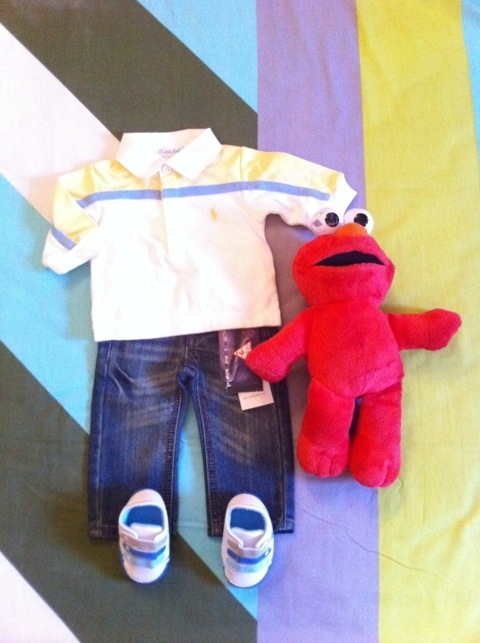 Tiny RL long sleeve shirt with jeans for newborn yang miniature gilerrr and matching sneakers. Too cute! Rasa macam nak makan je haha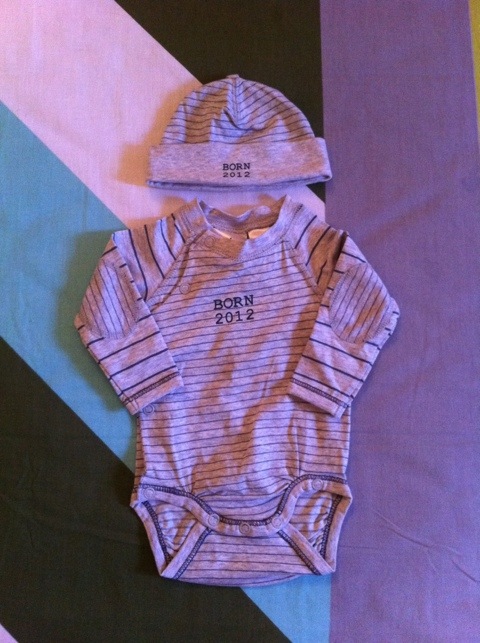 This romper Opah yang beli also… It is so tiny I don't know how long the baby can wear it, maybe 2 months… I think Opah has good taste, doesn't she?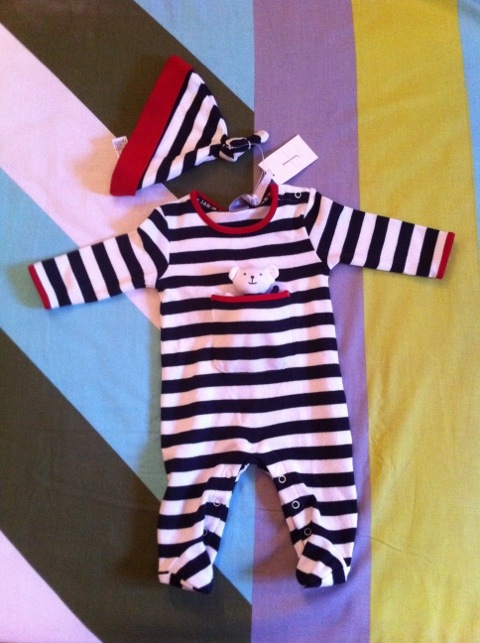 This jumper is another ultra cuteness. Bought it at Debenhams yesterday. They are having 30% off. That matching hat is super comel but the little white teddy bear in the front pocket tu yang paling tak tahan… Hehe! I think this jumper makes any baby extremely gomoi-able!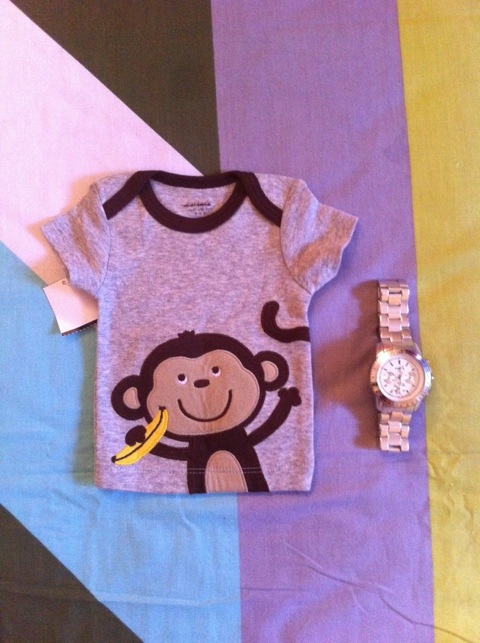 This little t-shirt is probably world smallest. Bought it for RM9 at Brands Outlet. I am so afraid I would sneeze one day and this shirt terus terbang sampai hilang.. Lol… I am still looking for a matching bonnet for this little cekodok, it already has a matching brown pants yang besar sikit je dari batang pencil, brown in color! (more reason to go shopping yay!)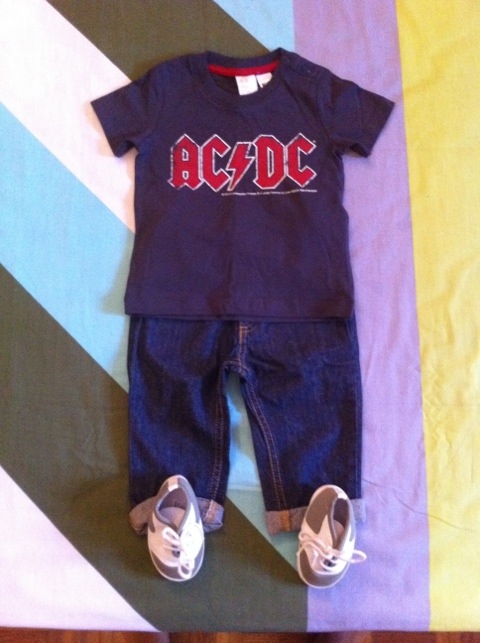 Okay this one is slightly bigger, for 3-6months but it is Daddy's favorite, both ACDC shirt and jeans bought by Opah at H&M. When I saw the shirt she brought back from her Europe trip I was like ACDC tu apa?? Azman gasped with utter disbelief and explained that it is one of greatest heavy metal band ever! I then gasped with utter disbelief that my mother choose that shirt! *pitam*
Oh well! Grandmas, they are the best aren't they? Thanks Mama for shopping so much for your unborn cucu ke-11. Happy mothers' day to you and to all the loving moms reading this blog! You Your husband worked hard at the office for the money, let's spend it on the babyyyyyy… Yay!
Share