My Baby's First Birthday Party
Luth Mikael Azman's first birthday bash was held on 17 January 2009 at McDonalds in Sec 14, Petaling Jaya, the exact day that he turned big handsome one! We had invited close friends and family only and almost all made it to the party, hooray!!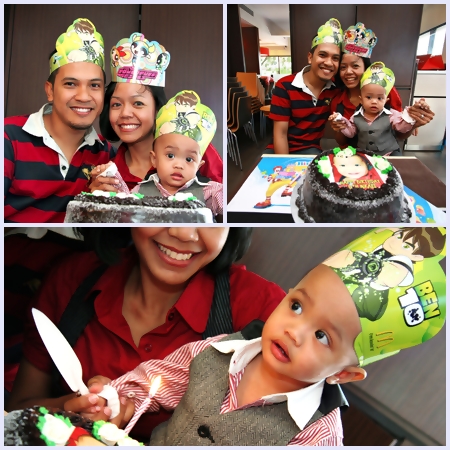 I have been taking forever to write about this special party simply because they are so many pretty pictures and I simply cannot choose which ones to be uploaded to this website.
During his big day, our precious little baby had a fever and as you can see he hardly smile. It was really heartbreaking when I look at his photos and know that is not the real Miki, the one that is usually very cheerful and giggly. But lets look at the bright side, he didn't get all cranky and crying, not at all! Even though he was suffering from a very high temperature, he was still trying to have fun and managed to look cute even without smiles. :p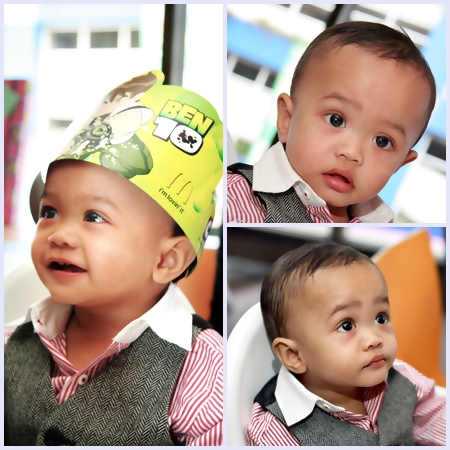 The party was indeed fun! I believe all the kids had a great time with all the games and presents from McDonalds.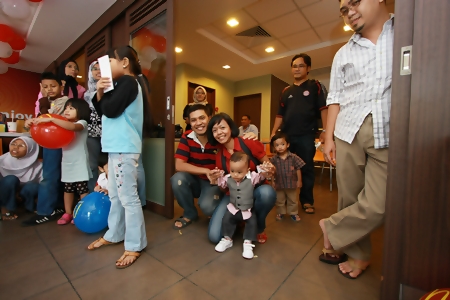 This is the aftermath of candle blowing session! I had a custom made Strawberry Chocolate Cake from Secret Recipe that was simply devine. Miki's image on the cake was too pretty, the party manager tak sampai hati nak potong! Before that when I was picking up the cake from Secret Recipe, the waitress had actually asked if she could keep Miki's photo instead of returning it back to me because he was TOO CUTE! I said no! hehe Sorry!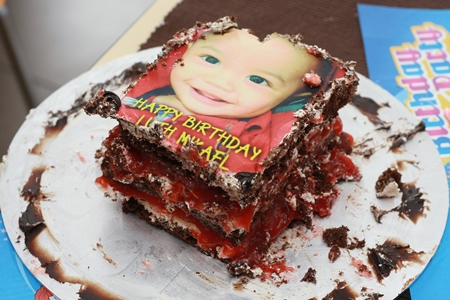 I put on a lot of smiles but I was actually worried sick about my baby. Fine time you choose to get a fever, Miki!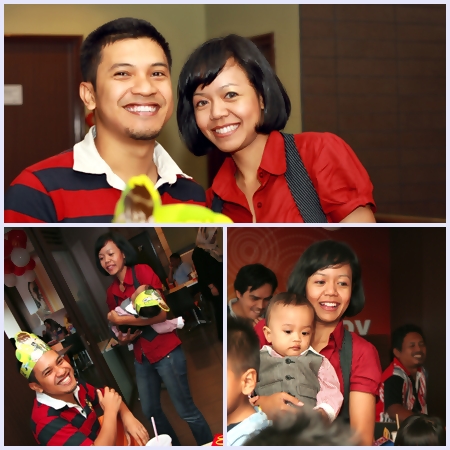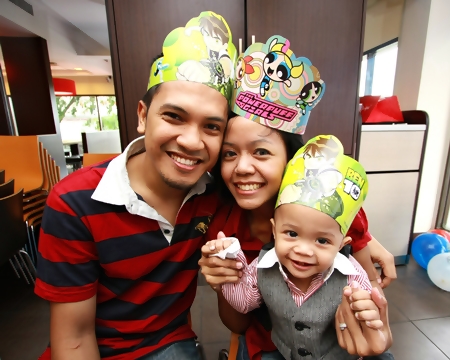 Our family!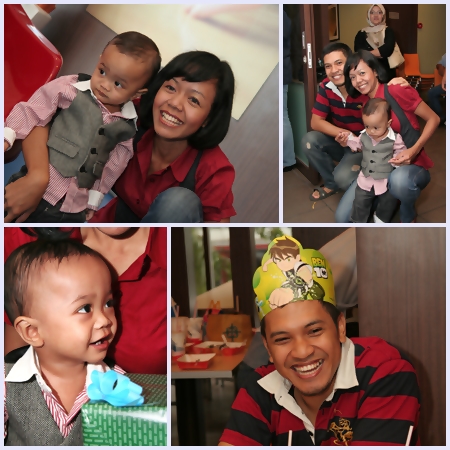 These are Miki's friends. We all would like to thank everyone who took the trouble to come to the insanely crowded Sec 14 for Miki's party. Especially Lina Kamal and Dr Heazar yang tak reti jalan! heheh! Also thanks so much for all the expensive presents you guys gave Miki. I am disappointed there are non for me.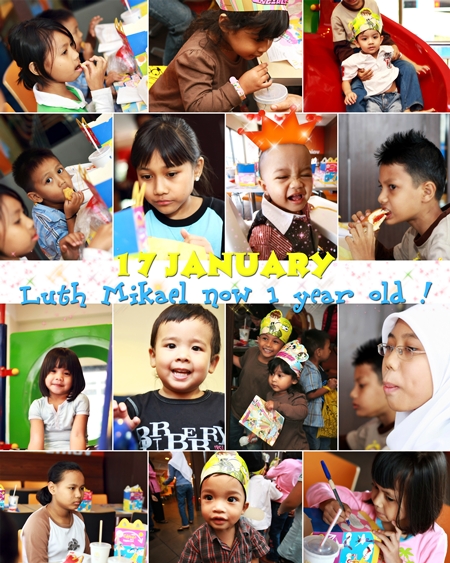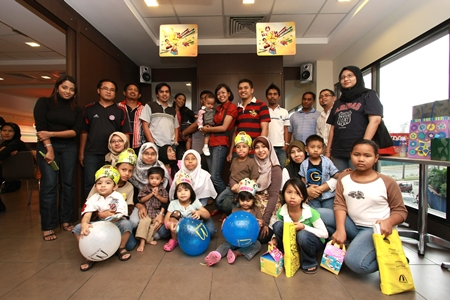 Thank you for coming to Miki's first birthday party!
UPDATE : The cake, the photos, the whole party was sponsored by diyanazman.com's Google Adsense payment for the month of December 2008. Thank you Adsense and thank you to all visitors! Keep on visiting diyanazman.com!