Oct 26th 2010DiyanaFood glorious food! & Simple Living
Step 1  : Get a fresh batch of garlic bread ready… extra parsley, warm and makes the whole kitchen smells garlicy.. hehe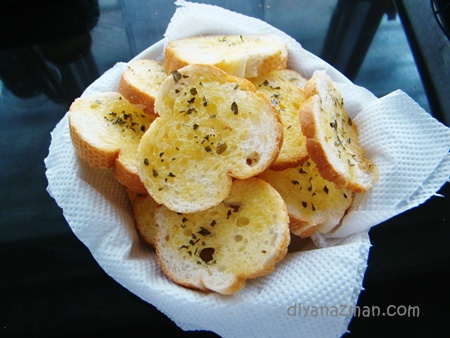 Step 2 : Then make a bowl of spicy chilli! Bring it out to the garden with cold cold drinks…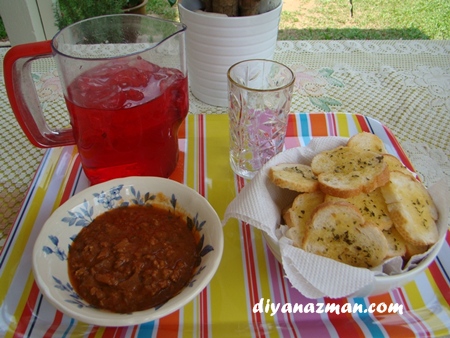 Step 3: Sit down with my Hubby. Dip the bread into chilli and taste it oh so yummy!! Berebut-rebut eating the chilli cause there is one bowl only!

Step 4: Enjoy our own little herbs and vegetables patch. The one we nurture on our own and have grown so fast!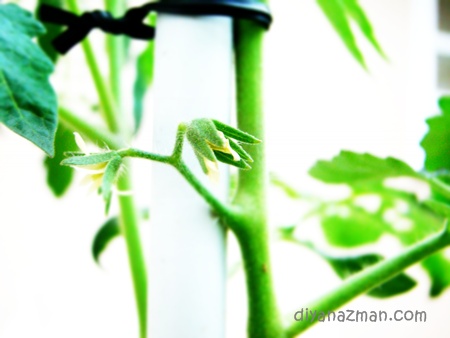 Step 5 : Admire the little tomato flowers that have just appeared… May you grow into juicy plump tomatoes soon!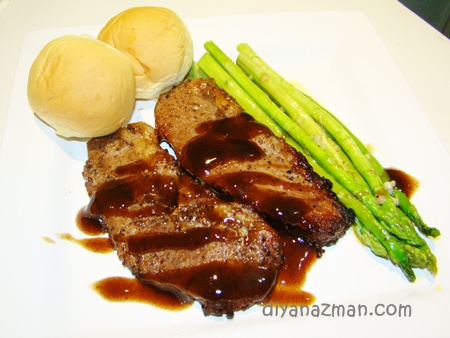 Step 6: Come evening make delicious dinner for the family! Happy is when Hubby says it is yummy! Happy is time that I spend with Azman and Miki!

Yay for the families we have! Cheers!

Note – Feel free to feel happiness too by cooking and feeding your loved ones but masak untuk LAKI SENDIRI OKAYYY??? Laki orang tak boleyyyy… haha! daaa~~~

Email This Post
Similar Posts
10 Comments »