Pick Your Own Strawberries at Cameron Highlands
Who thinks that strawberries are the cutest fruit on earth raise up you hand! Haha! Last weekend the three of us spent 2 days 1 night at Cameron Highlands to get some fresh air and let Miki has some activities other than playing games on my Iphone.
I have been to Cameron Highlands countless of times but I don't think I will ever get bored for the fact that I love everything nature, gardens, plants… This time we introduced Miki to something new; strawberry picking! Yay! I enjoyed it myself… Here are the pics…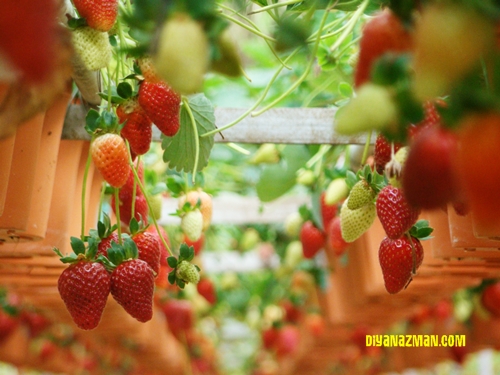 There are dozens of different strawberry farms in Cameron that allow you to pick your own berries for a price. We went to a fairly new farm called The Big Red Strawberry Farm situated in Brinchang. They gave us a basket, two scissors  and minimum strawberries that you have to pick is 500grams. It costs RM40 per kilo and of course RM20 for half.
I think the price will differ according to peak seasons/school holidays etc.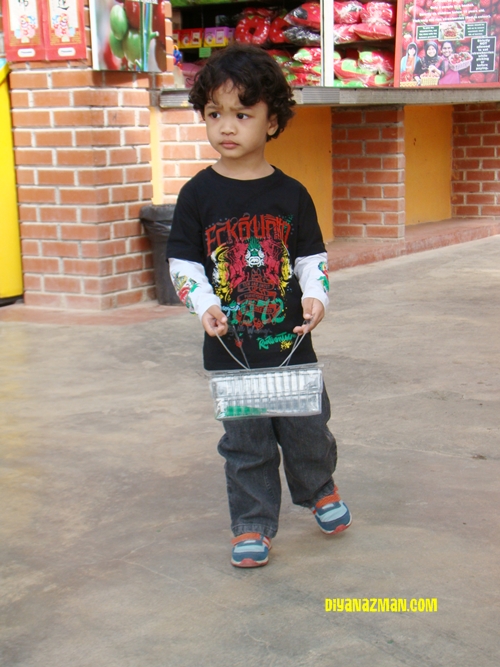 My cute boy Miki with his basket on the way to the hydroponic area from the cashier counter but he was distracted by kiddy rides and games. Sighh…. Baju sangat rockers tapi harini activiti memetik strawberry ye Miki?! Selalu ko petik strawberry dalam Farm Story je kan? Kali ni betul-betul….
Maybe coincidently when we were at the farm, there weren't so many other visitors/tourists so the fruits were abundant and the place wasn't crowded. I was sooo geram looking at the hanging berries… kan best kalau boleh tanam macam ni kat rumah…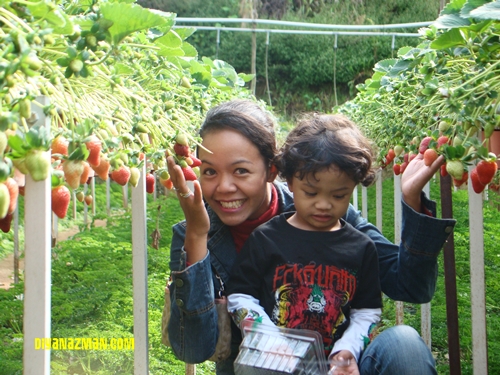 Miki was excited to be allowed holding a scissors. At first he wanted to pick all the berries because it was fun cutting the stems but smart lil Miki learns very fast that we must only pick red ripe ones and not to spoil the rest…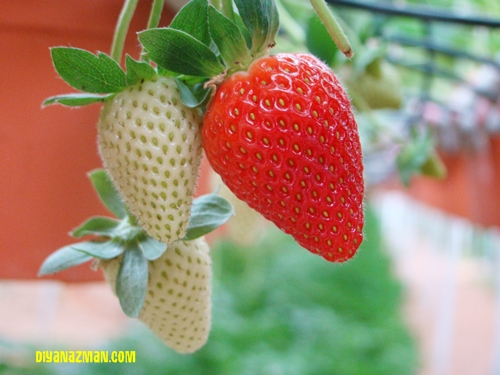 Only pick ripe berries!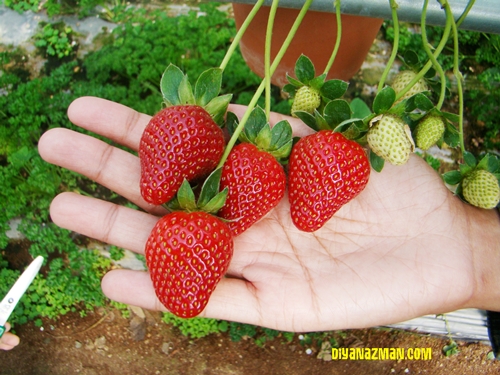 Especially red fat juicy ones like these! Yummy!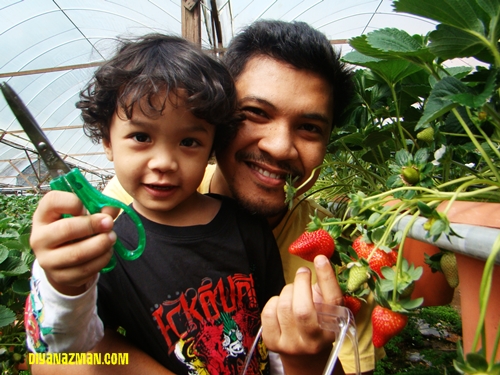 Yay! Miki dah pandai pilih strawberries yang paling merah and gemuk and seronoknya dapat main gunting! See below photo, how he needs to use both hands just to cut the tiny stem haha! Sorry darling Mummy can't allow you to practise using scissors so often, it's dangerous… Beside kalau ko dah pandai nanti habis satu rumah ko main kerat-kerat…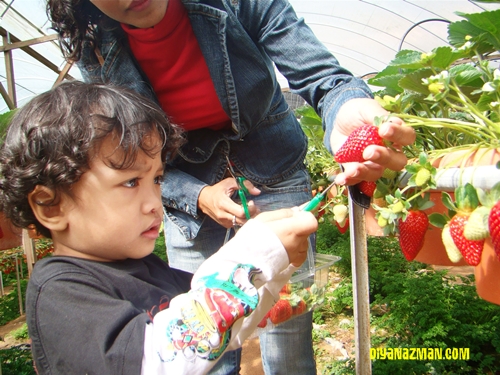 Bersungguh-sungguh!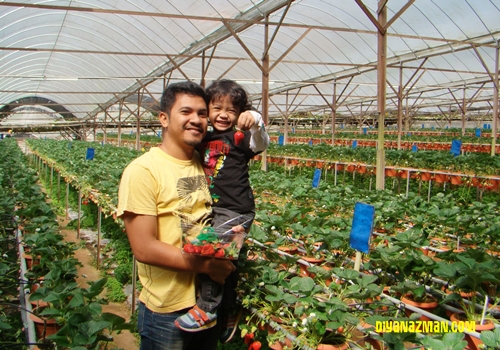 Yay! Check out this super fat strawberry that Miki picked!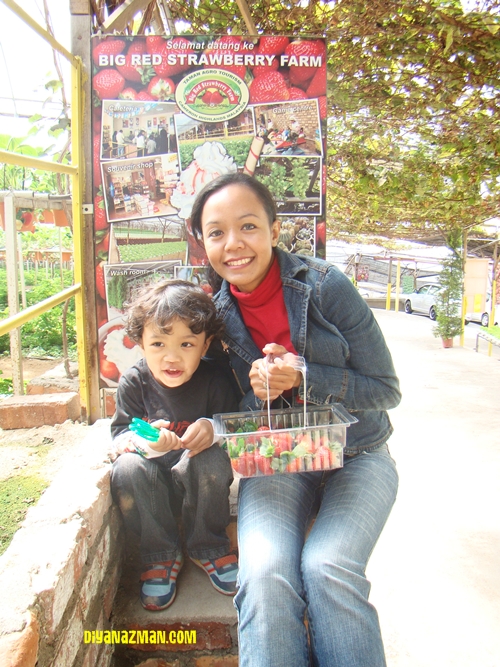 With crop of the day… Above our heads was black grape vines  but it was not so well kept…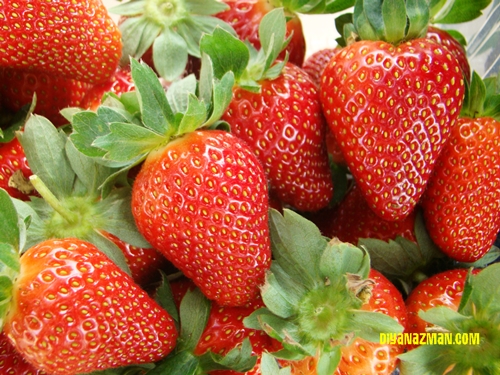 I will write on the drama side of our Cameron trip later.. haha.. Have a nice day everyone…