Makan-makan : Delicious Steak and Mushroom Pie at Cameron Highlands
Despite my maddening morning sickness, we went on a terrific holiday at Cameron Highlands two weeks ago. In case you haven't heard I really love that place for the cool weather, the pretty flowers and the fresh fruits. This time it was much better because we stayed at a very nice hotel – The Strawberry Park Resort.
So much I want to write about the holiday but first! The most important part of any vacations at all.. is definitely – MAKAN-MAKAN!
Hehe, after we checked in at the Strawberry Park, instead of going to check out our room, I insist to check on their famous pies. In the afternoons, freshly baked pies are served at Jim Thompson Terrace and if the weather permits we can enjoy them  at the Garden Terrace.
They have many to choose from like Cornish Pie, Leek and Potato,  Traditional Chicken Pie, Chicken Cordon Blue etc. We ended up ordering Steak and Mushroom (RM18.00) and Strawberry Pie (RM18.00).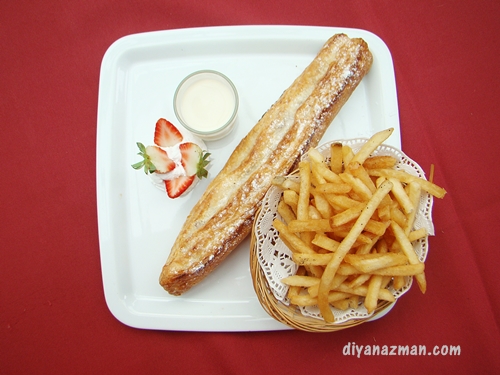 Here is my sweet strawberry pie! Pretty and delicious! Once you break the puff pastry, the fresh strawberry filling came oozing out.. The pie is also served with french fries and strawberry and cream. My favorite way of eating masam Cameron berries. hehe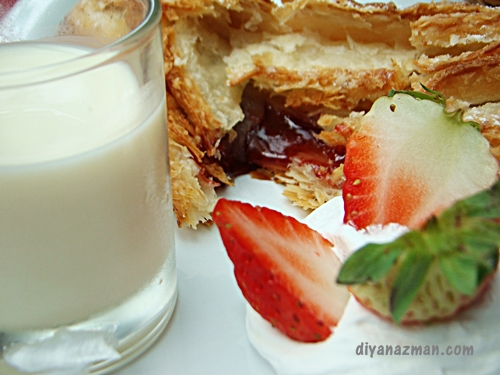 Azman ordered Steak and Mushroom Pie, and I am telling it's so good! They serve it with salad, french fries and gravy to go with the pie. The beef is tender and the mushroom so succulent. I love it!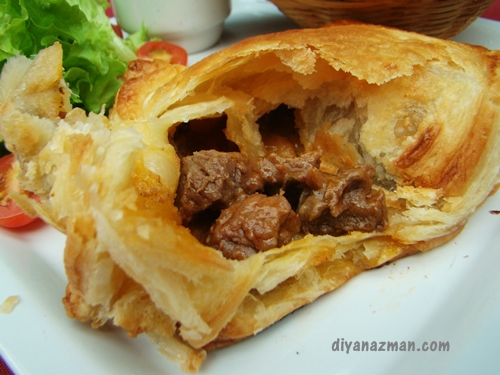 Steak and Mushroom Pie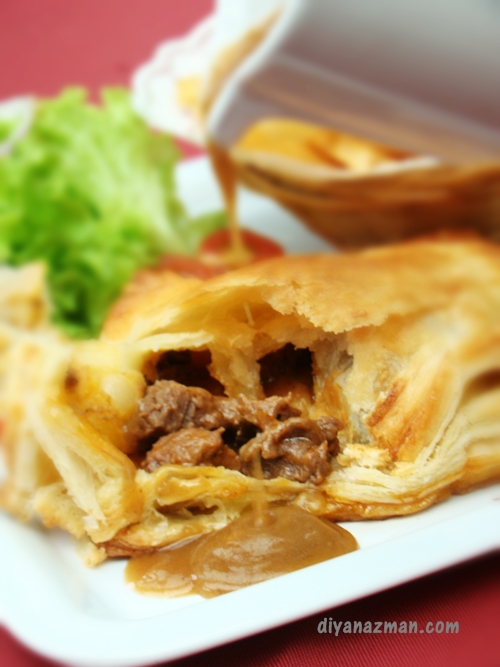 Tuang gravy kasi banjir! Yumss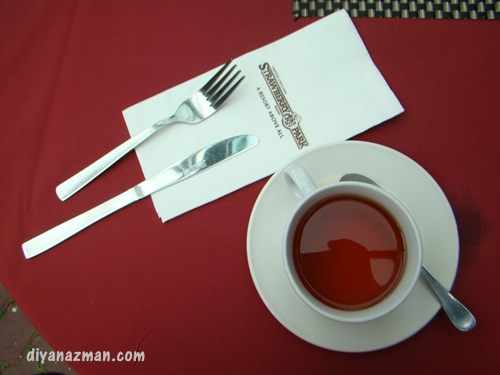 Here are some photos of us at the Garden Terrace. I simply love outdoor dining and enjoying our afternoon tea with hot freshly baked pie at the garden is such a bliss. Strawberry Park Resort has lovely garden in its compound with exotic highland flowers that I simply love. But Miki got really freaked out with this plant. It's a common garden plant that we can see in the low land as well, but here in the cool weather, the flowers grow so big! haha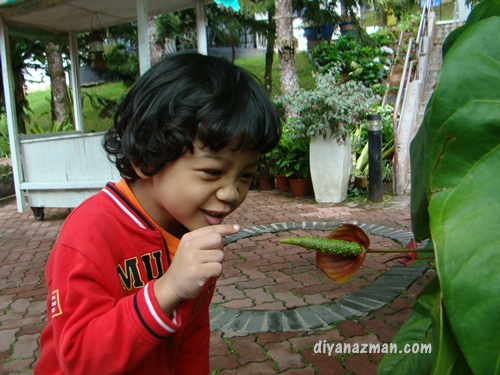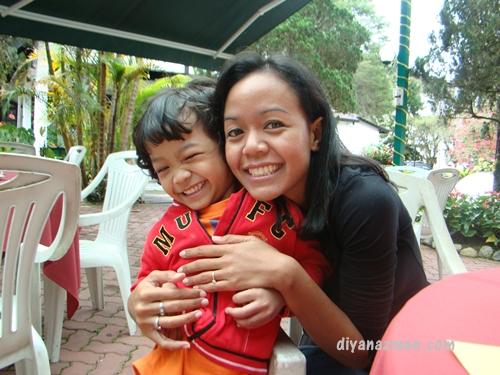 That's me and Chimiki!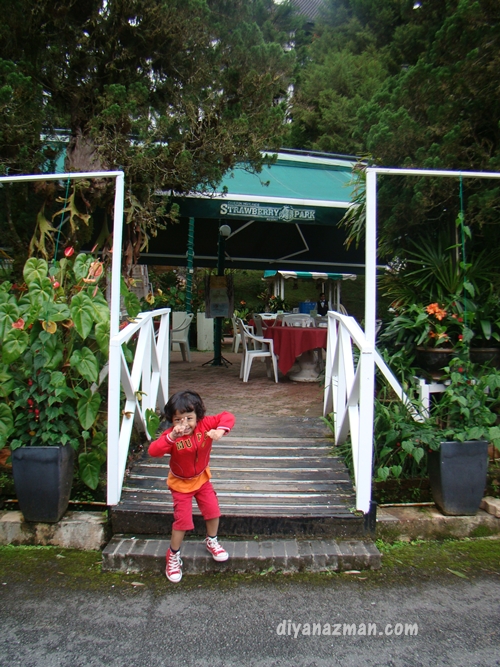 At the entrance to the cool and breezy Garden Terrace. We will be back for more Steak and Mushroom Pie! Wait for us! 🙂