Theft/ Pencuri Office Break In at Cyberjaya – Lets share his picture until he is caught!
Our family has been a victim of theft multiple of times. I guess we are not very lucky in that sense. First incident happened when Azman and I was still dating and his car was broken into at Maju Junction Mall and we lost a lot of valuable stuff including notebook computers and prized collectibles. The most recent is of course our house break-in in Bandar Kinrara.
As a victim I am very affected by most of theft/robbery cases that is happening around us. I feel the victims' pain and I am very glad to curse the thief with them. If possible, I wanna join the victims hand in hand belasah pencuri-pencuri sampah masyarakat ni bersama-sama sampai mereka patah riuk dan mampus. Yes, very emo I am sometimes I find it difficult to pity those crime "suspect" yang kena pukul police and/or civilians sampai mati tu…
These CCTV screen shots was circulated by PROPEL Cyberjaya to warn their tenants after an office theft case happened in Block 2320 Century Square on 26th Feb 2013. Despite the office was equipment with  card access system  but the well dressed thief managed to get inside by following closely behind a staff.
He was very daring eh? He doesn't bother covering his face or anything.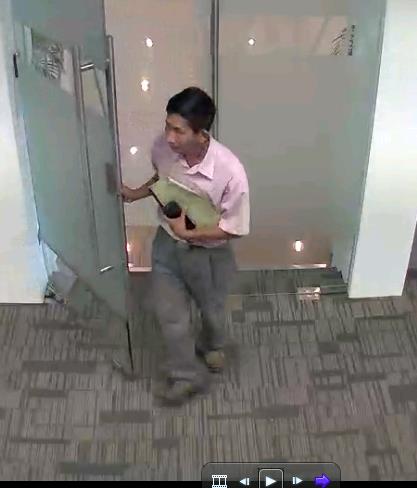 Selamba kodok masuk pintu office! Bawak walkie-talkie and he is easily mistaken like a building maintenance personnel.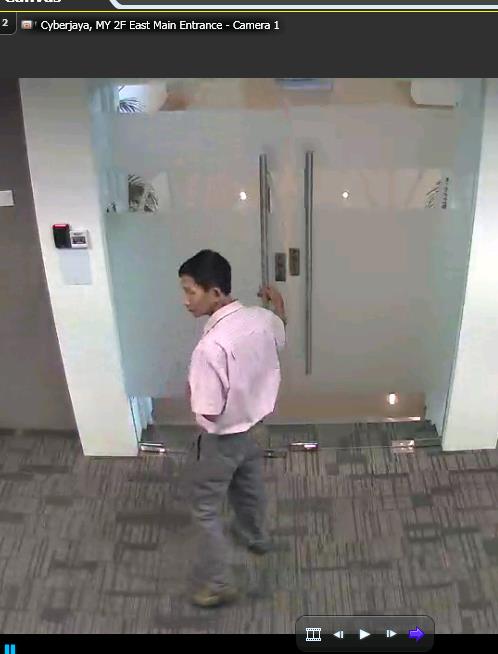 I hope you die of prostate cancer .. Opps!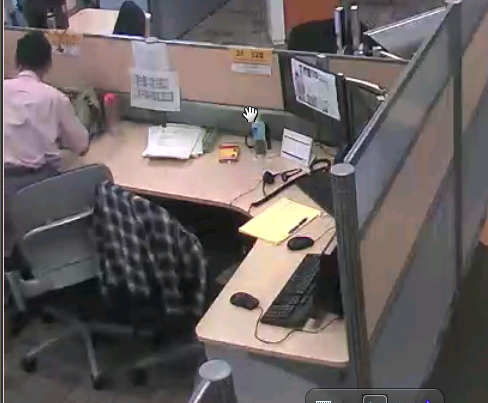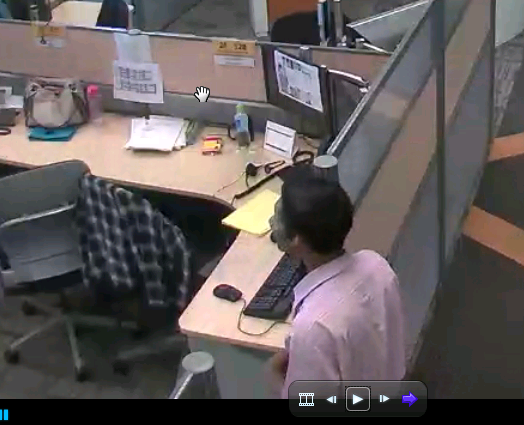 Gosh, I put my handbag, purse, phones etc on my work station like this too!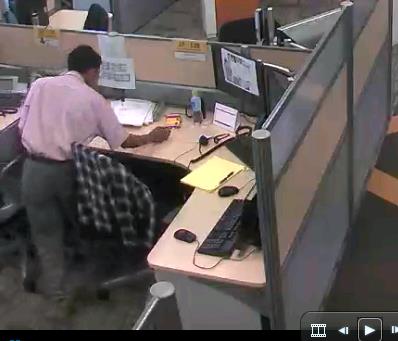 Here he is collecting a purse (I think or is it a handphone?) from the desktop.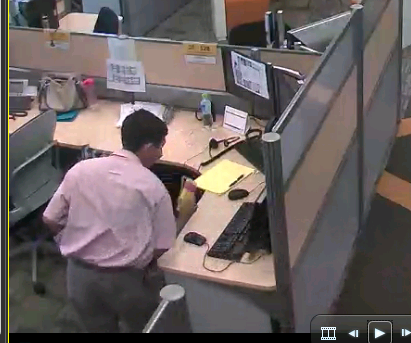 So this is face of the another member of the society that refused to work for a living like everybody else but instead he steals and causes grief to others. I say we share these pictures until his friends, family, wife, employer or just about anyone who knows him see them and if they are not a scumbag like he is, they will turn him in to the police.
My message to the Police? we are losing hope on you guys.. 🙁 Let's share the pictures guys!