In Loving Memories – My LV Speedy 35
I was going through my picture archive when I saw a few snapshots that we took in IKEA last year. Miki's hair was still long, Rafa was a new born and I was carrying A BAG THAT WAS LATER STOLEN FROM ME! *meraong guling-guling tarik rambut sampai putus* MY BELOVED LOUIS VUITTON SPEEDY 35. Oh how I miss you so much!
I had the Speedy for the longest time and I never! Never! took a picture of it, let alone pose with it when I had it in my keep. When it was stolen, all memories were gone but little did I know I actually have these two pictures…
Alahai… Ini jelah gambar yang ada… Muka haku pun tak nampak. Kalau kutahu ko nak kena curi wahai beg, aku dah posing-posing dengan ko ala Titanic… wearing this, wearing only this.. boley?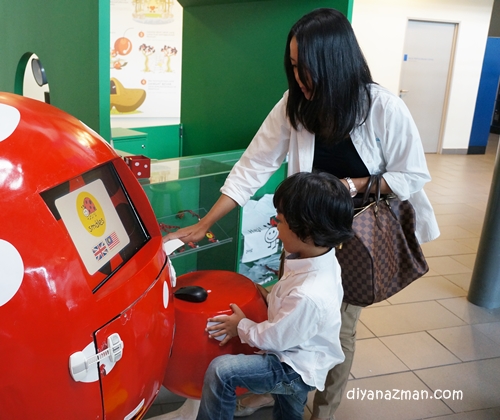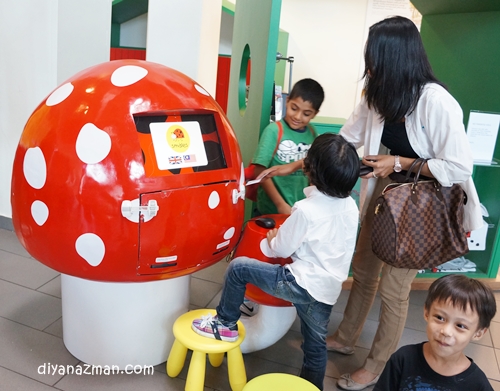 I don't know if these pictures are sweet memories or just adding salt to my wound. Somehow I think it gotta be the latter. I hope the pencuri keparat mati sakit protate cancer…
Anyway, these are some pictures taken on the same day. Miki was 4 years old and I think he looks so cute with his hair long-ish. Here he is dancing di khalayak ramai just like the boy in Real Steel did. 🙂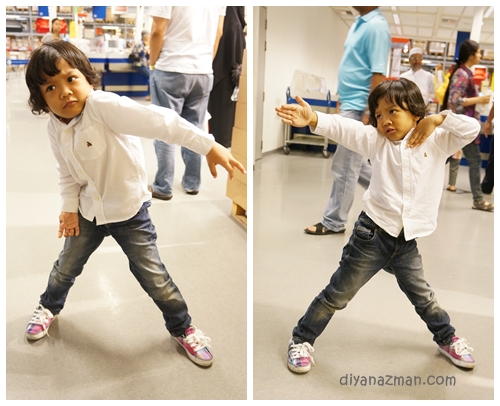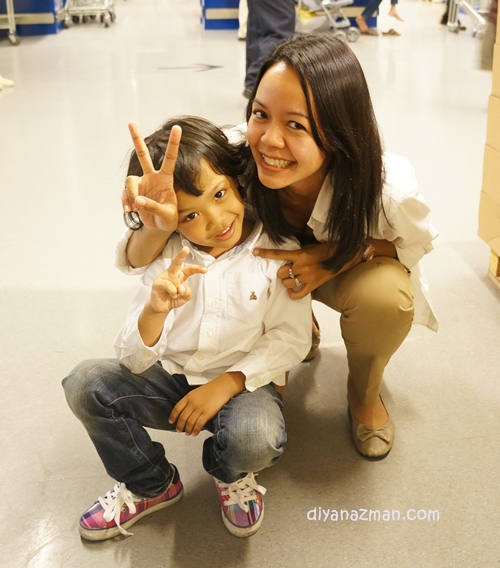 Me and my first baby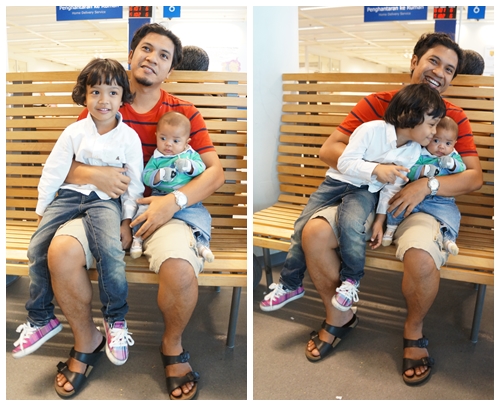 Time flies really fast and I haven't replaced my old Speedy. and my kids have grown much bigger now. But I still suck at camwhoring. I guess lepas ni I need to learn how to take pictures while mengepit handbag like the others do lah ek?? :p
As for the bag, although I will never forgive the one who took it, I have long forgotten about it. After all, a hubster and two boys you see in the picture above, have completed my look. They are the best, most stylish accessories I would ever need!
Haha!
Have a great day everyone! Keep your bags safe! :p