Home Improvement – New Picture on the Wall
Over the weekend I finally found a picture to hang on the wall that I like. Seriously! This wall has been bare for the last four years that we stayed here. The picture is cheap and a reproduction, you would probably see it at 5 different places after this but I am so loving it, I don't care!
The picture speaks me! Colorful, loud, striking and yet it is a loving and soft rose… haha!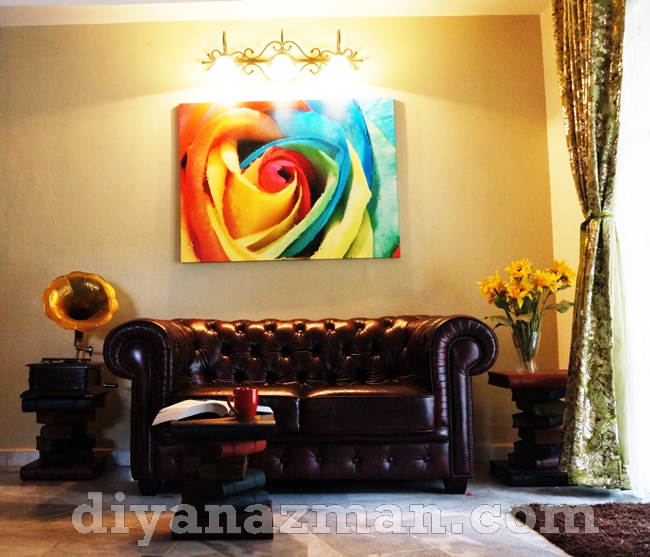 Now when I look at this area, what we definitely need is a new rug. I have gotten bored of our old red and fluffy rug while the orange/brown/gold carpet is now placed upstairs at the family area.
Please suggest and tell me which carpet that's nice Okay? Thank youuuuuuu……