Miki nak masuk Darjah 1
The first picture of Miki uploaded in this blog was indeed the first picture of him in his entire life. Like a bun fresh from the oven, still covered in "butter". Click here.
But in a couple of weeks, our baby Miki will be going to standard 1. He is going to start schooling. And I still cannot believe it.  We have been buying the stuff he needs for school, like his school shoes, books and of course the school uniform.  I thought Miki looks just as cute as ever… just like when he was one year old, tiny and fair, when he was three, curly wurly head and chubby schnubby….
Here is my current favorite picture of my kids. Taken in the dressing room at Jaya Jusco as Miki was trying his school shirt, Rafa wanted to try too! But on him it looked like a doctor's lab coat. Hehe! Aren't they precious….
My kids are growing up too fast!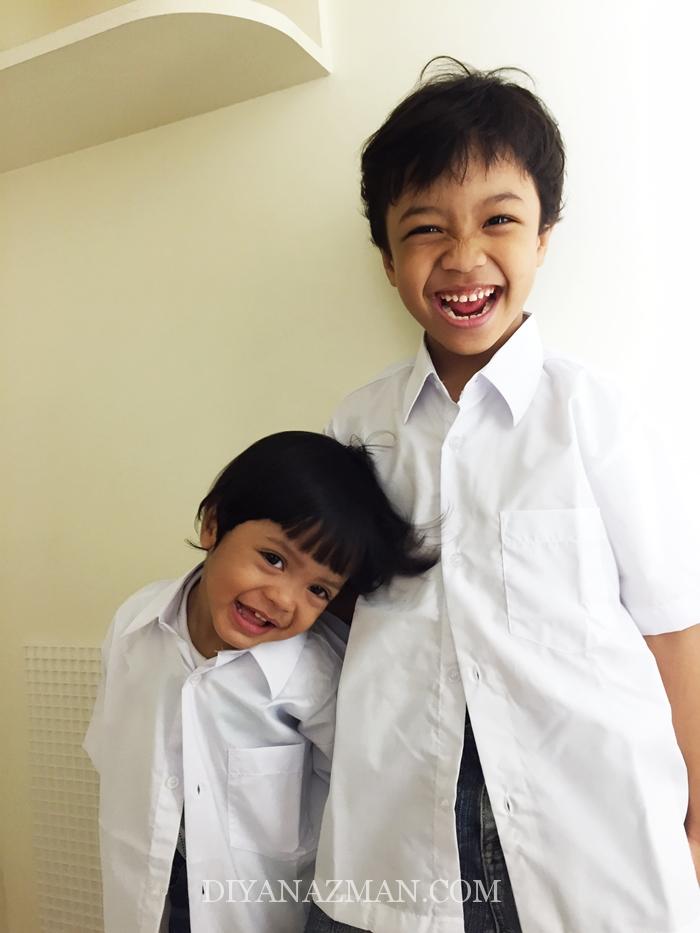 Moms, I am a newbie here, pls share with me what else need to be prepared for school… uniforms, books, bag, shoes, stationary, mom's mental steadiness…. what else?