Winners Announcement – Hi-5 House of Dreams at Istana Budaya Thanks to Malaysia Airlines
Hi everyone! I just got back from my business trip in Korea and once I got home, I was really excited about announcing the winners of my recent blog giveaway. It was so much fun for me BTW, to see all these videos of kids singing and dancing to their favorite Hi5 songs. Some of my blog readers' kids even dress up and performed like they were the actual performers! It is amazing!
Altogether, 7 blog readers submitted their entries and although MAS only offered 5 grand prizes of 4 tickets each worth Rm1216 but OMG! Thank you very much Enrich by Malaysia Airlines for giving 2 extra submissions consolation prizes of 2 tickets each!
Arigatou Gozaimasu Enrich by Malaysia Airlines!
So now, aren't you excited? I am hereby pleased to announce the winners as selected by Enrich to go and see Hi5 in Istana Budaya with us!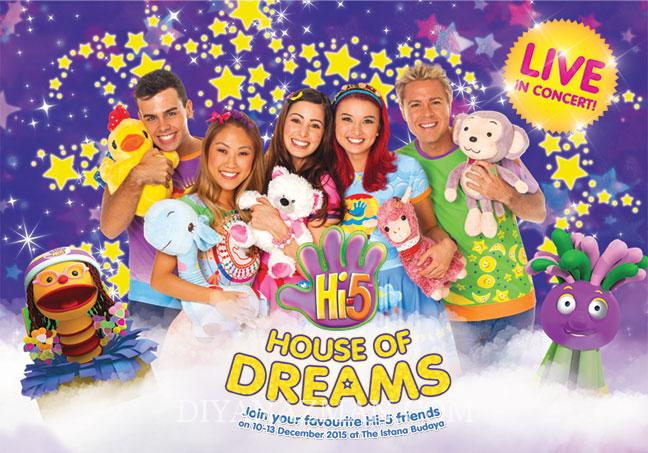 The winners are:
1. Azlina Mahbob
– https://www.instagram.com/p/-JFPvvAeXw/
2.Sharifah Lina
– https://m.facebook.com/story.php?story_fbid=10153703202582770&id=756822769&ref=fbwaexpcopy
3. Zeti Zainal
-https://www.instagram.com/p/-dAewRsJ32/
4. Nik Adi
-https://www.facebook.com/niki.adi.5/videos/10153124808321300/
5. Roseyanti
– https://www.facebook.com/roseyanti.tajuddin/videos/10206543696864408/
On top of that, Enrich would like to share a token of appreciate as a consolation prize to some of your participants who has made the effort to submitted their entries.
The consolation prize winners who are entitled to 2 tickets each for the concert are:
Yuhanis

https://www.facebook.com/anezz.zulfakar/videos/10208100337246361/
Sue
https://instagram.com/p/-i-OG5TeeR/
Congratulations to all winners and you guys will be joining Miki, Rafa, Azman and I for the concert at the same time slot at 10.30am on 10 Dec 2015.
Please collect your tickets  between 30 Nov to 9 Dec 2015 at below address:
Universal McCann
Penthouse 1,
Wisma LYL, No.12,
Jln 51A/223, 46100 Petaling Jaya
Thank you again and see you there at the concert!