Ketupat Palas Galore – Tutorial Melipat Ketupat
People say kids enjoy Eid or Hari Raya Aidilfitri more than adults, but I'd say nope! that doesn't apply to me ! I look forward to Hari Raya more anxiously every other year, and honestly deep down in my heart I feel more joy in giving Duit Raya rather than receiving. I must be getting old wiser!
We spent Hari Raya eve at Azman's parents home in Kedah before we head back to my mother's in Penang that raya night. Azman managed to help his mother wrapped up some Ketupat Daun Palas and I the Ferocious Eating Monster Ketupat Eating Expert got to watch and learn for the very first time in my whole life. Of course, it is so cool that I just have to post it in this website. Who knows maybe there are more Ketupat Eating Experts out there that can learn a thing or two about making this delicious Malay Hari Raya delicacy. Yum! This is how to make ketupat daun palas!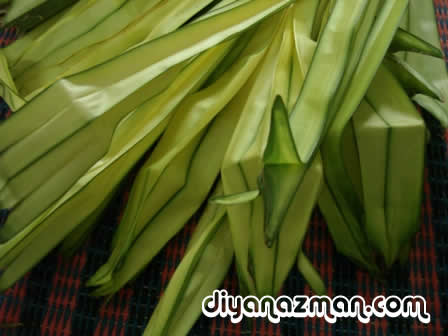 1) These are young Palas Leaves, from a type of palm tree.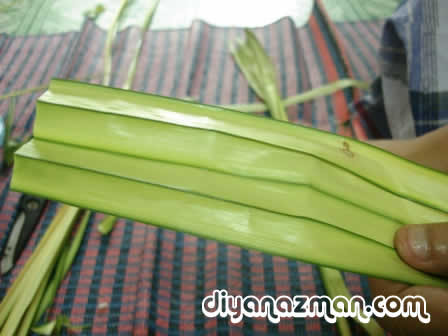 2) Take one, cut the jagged edges at the end and spread it out.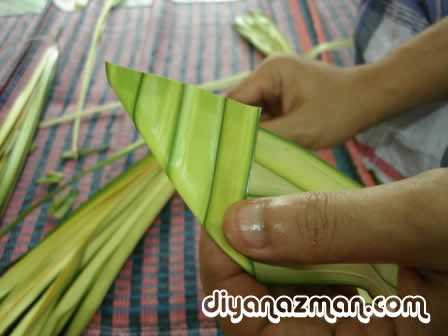 3) One end is folded like this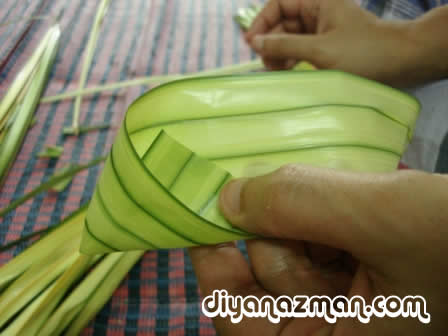 4) And then shape it like a cone or a triangular cup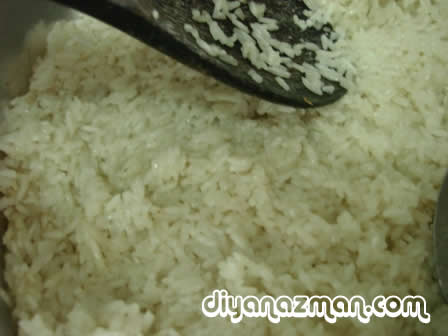 5) This is half cooked glutinous rice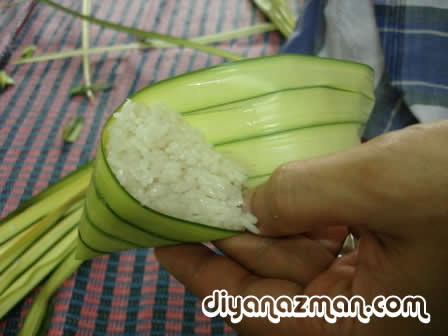 6) The rice is stuffed into the cupped Palas Leaf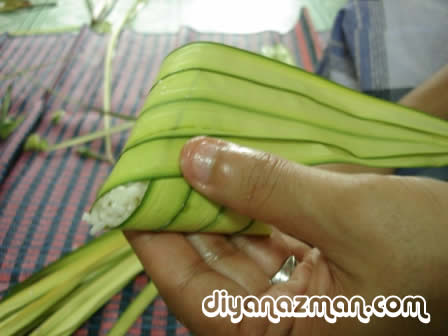 7) The longer end of the leaf is brought down to cover the triangle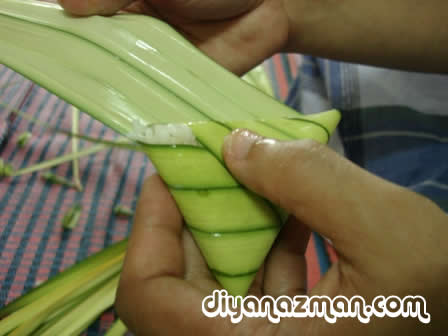 8) And fully wrapped around it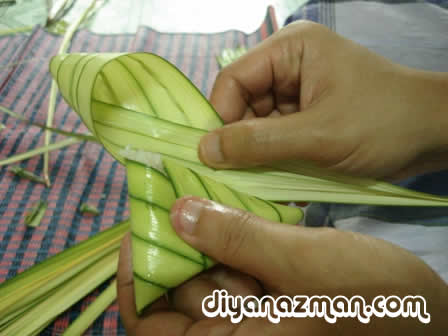 9) Cross the long leaf like this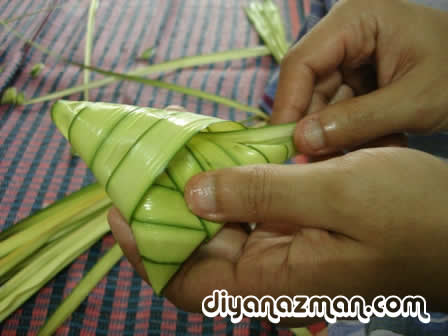 10) And pull the end until the top edge of the triangle is covered neatly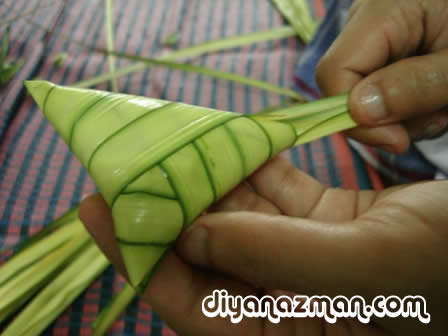 11) Make sure no rice is sticking out anywhere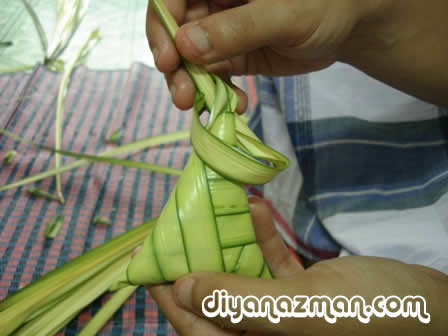 12) Now tie a knot
13) And we are all done! Yeah!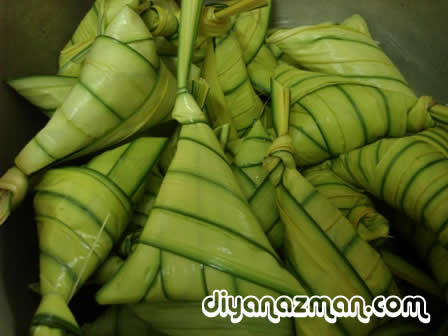 14) Oops, these can't be eaten yet fellas! They need to be steamed till the rice is fully cooked!
I think I'm gonna try to make some Ketupat myself for the guests at our Kinrara home. Now, where am I gonna get these leaves? hmmm…