Oct 15th 2012DiyanaLife & Parenthood & Rafa
On 1st September 2012, Rafa had his first party! Yay!! Well at least that was what Miki called it. Actually we hosted the traditional Berendoi ceremony and slaughtered two goats for the feast of his akikah. Nuh Rafael was 63 days old.
We had a bunch of ladies from a Marhaban group and we had an awesome ott berendoi pelamin-like set-up for the  Prince in black and white a little bit of gold. The four of us however, wore blue – the theme for our raya this year!

The whole ceremony was done at my mum's place in Penang. Thanks Mama and the rest of my family for the hard work and penat lelah buat kenduri untuk Rafa.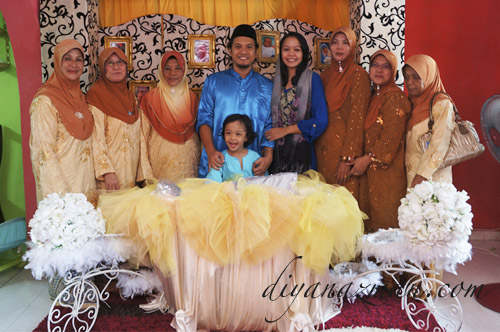 Here is our family (but Rafa can't be seen he was deep in slumberland in that fancy buai) with the makcik-makcik Marhaban. It was a little deja-vu for me. Seems like just yesterday we had the same for Miki (Read it HERE) but this time around it couldn't be any happier for us. We have two sons now! Such perfect little boys… Alhamdulillah…
The majlis started at around 11.30 in the morning when about 30-40 men from around the neighbourhood came for doa selamat and tahlil. Miki joined the prayer, oh my first baby have grown so big… sob sob!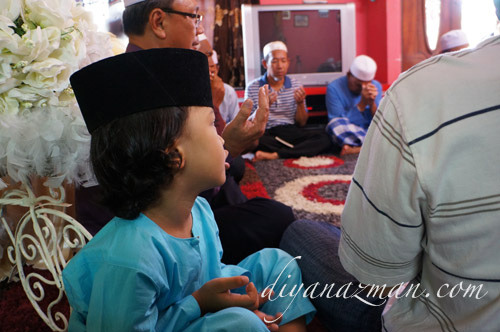 After that they proceed to lunch and the Marhaban ladies took over my mum's living room. They sang and berzanji and mengaji and macam-macam lah.. While Rafa slept peacefully in the buai. Then the elderlies took turn giving Rafa tiny sips of honey and zamzam water. Below pic is my mum, Miki and Rafa's Opah giving him zamzam water while praying that he will be a good person insya Allah.
Please pardon my head gear! I should have worn something more beropol-ropol! LOL!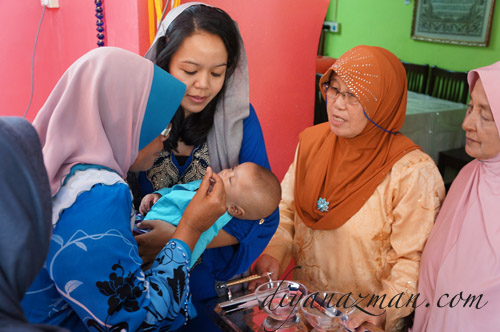 Pastu Daddy pulak suap!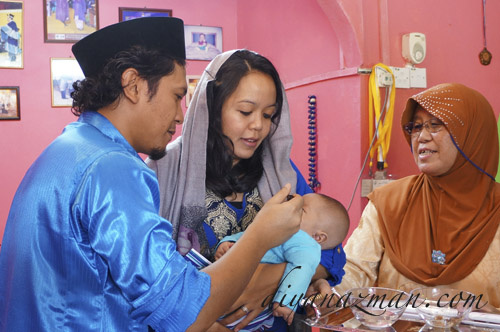 I love Rafa's outfit so much! He was wearing a blue baju melayu, probably world smallest, hehe… in Japanese cotton complete with Paul Smith inspired sampin…hehehe! The sampin even matched his cute RL sneakers. Abang Miki was also wearing the same!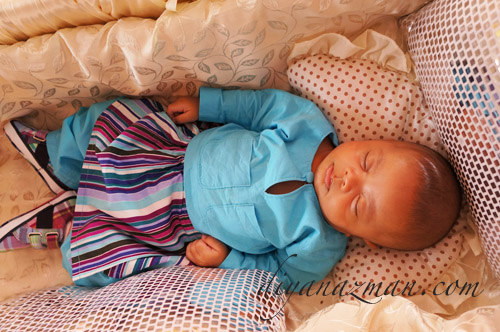 Oh Abang Miki the loving big bro!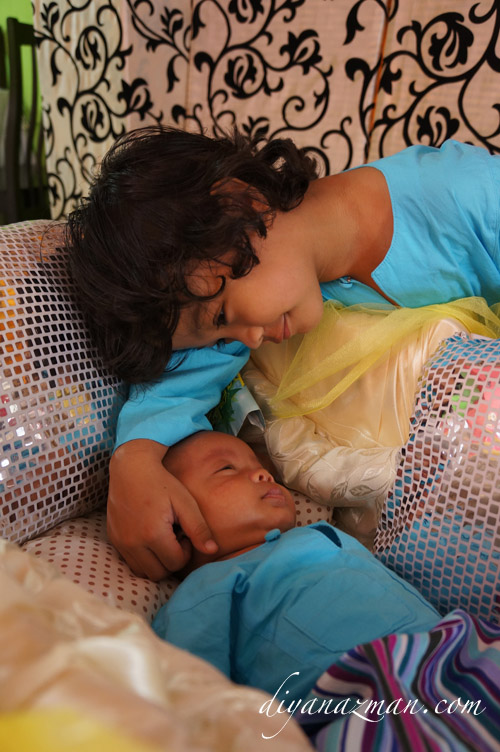 During the ceremony, Miki was busy playing with his cousins. For a couple of times he even complaint why this party is so boring?! KENAPA PARTY ADIK NI TAKDE CLOWN? APASAL TAKDE BALLOON PUN NI? TAK BEST AAAA….
Haishhh Miki… ini  bukan birthday party lah!
The endoi was done by ASTANA NORJAR based in Bayan Baru, Penang. Feel free to contact her. The backdrop of the buai was decorated with 8 picture frames and we printed our favourite pics of Rafa for the ceremony. I thought it was cute..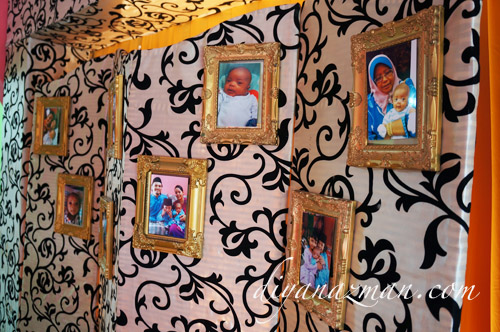 I have like a dozen more pictures to upload but this entry is getting too long! Will continue later but in the meantime here are picture of Diyanazman with their two sons!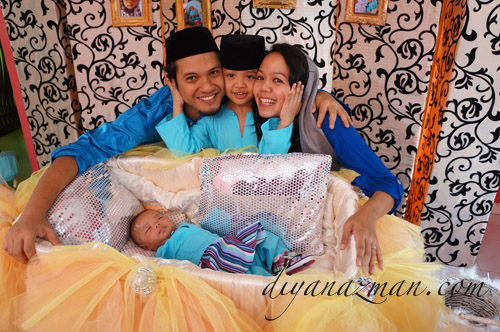 Us~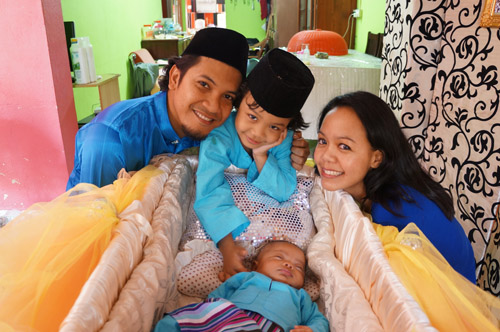 My boys, aren't they so handsome! *love*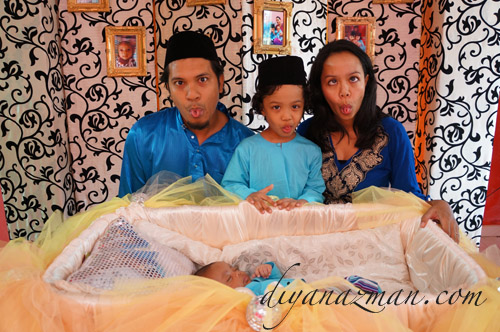 hehehe.. Last but not least, my fave pic ever… That woman was understandably baru lepas pantang and still in meroyan mode but why was the boys followed her bengongness?
hahahaha! Have a lovely Monday everyone…. Cheers!

Email This Post
Similar Posts
No Comments »