Flashy Friday – Pictures at Madame Tussauds, Berlin
Madame Tussauds is great place to visit for all of us posers.. We go and look at the wax statues, mimic  the way the pose and take pictures.. That's all we do in Madame Tussauds, I don't really understand it but it is fun.. Hahaha!
These pictures we some of the dozens of pictures we took at Madame Tussauds, Berlin.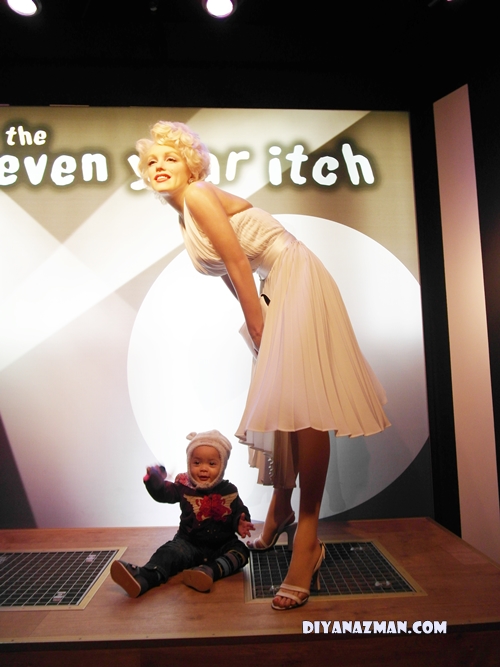 Rafa seronok dapat duduk bawah skirt Marilyn Monroe..  Haha… They provide similar dress and wig for visitors to wear and take pictures with Marilyn's statue… but I malulah! hek hek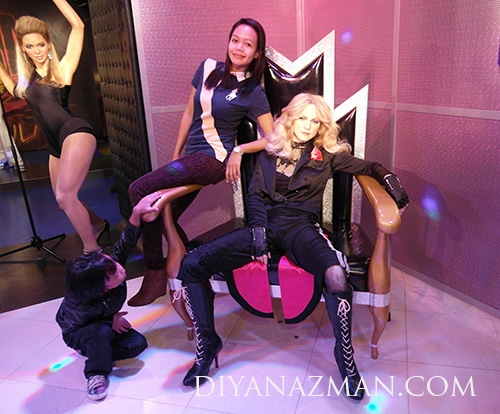 Because I am more of the Madonna type.. hehe
And Rihanna! LOL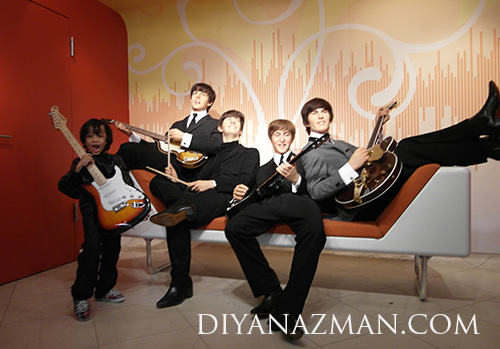 Surprisingly Miki enjoyed himself very much at Madame Tussauds..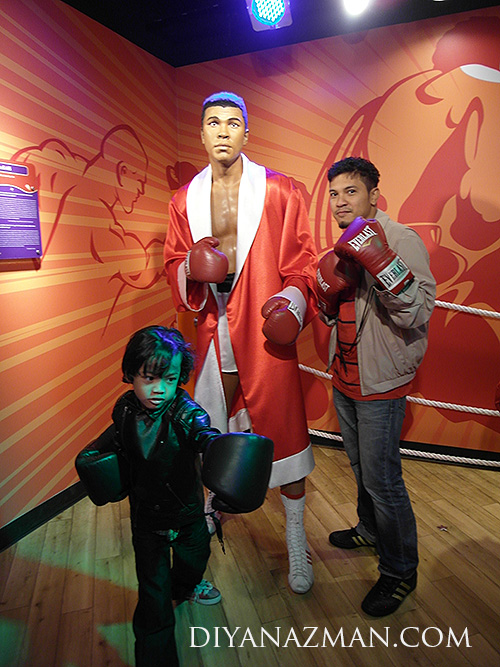 Dia posing dengan Daddy…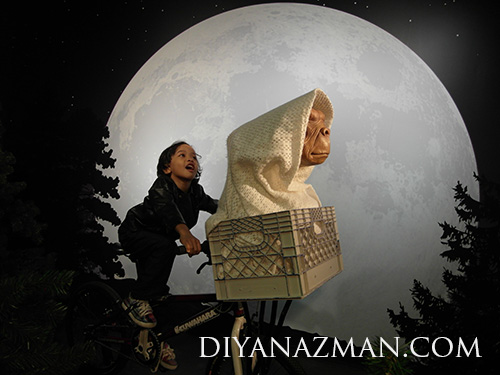 Dia posing dengan ET…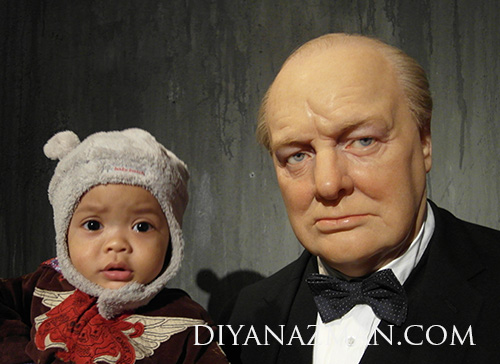 Rafa pun pandai reflect memek muka patung.. hahaha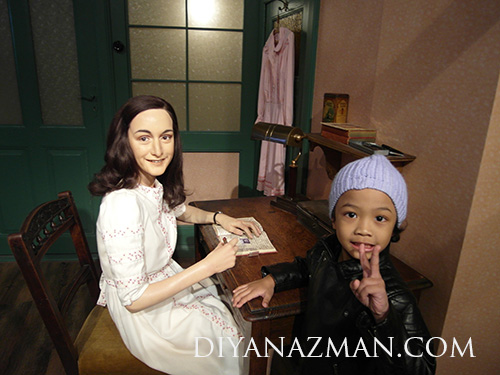 Ini Anne Frank. When we were in Amsterdam, we visited her old hideout. Azman tak nak tangkap gambar dengan patung ni mahupun dengan statue dekat depan rumah Anne Frank… "Tak hingin aku tangkap gambar dengan Yahudi!" katanya! hahahahahahahaha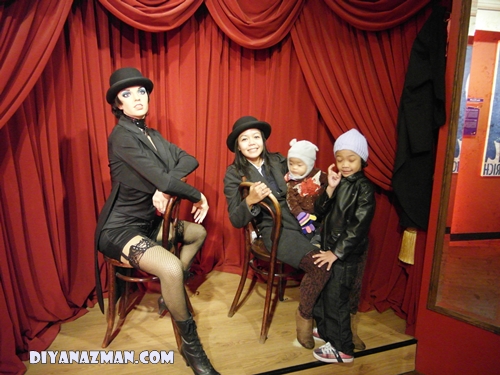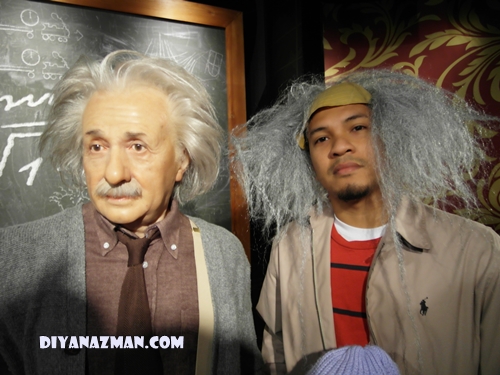 Azman the Einstein wannabe.. Einstein pun bukan Yahudi ke? hahaha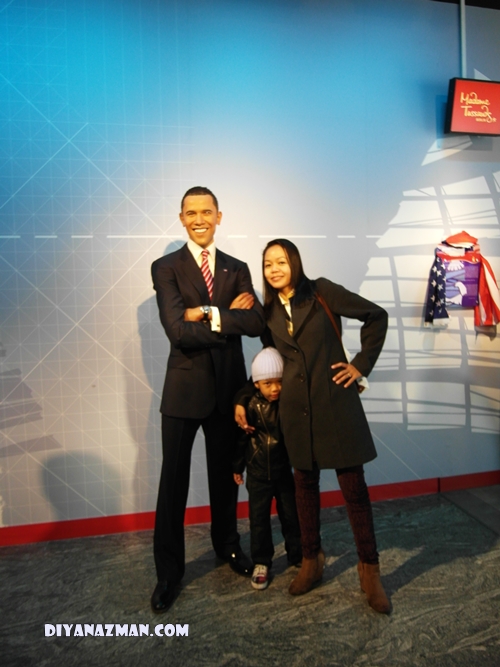 Me and Obama… Oh and Miki di celah-celah kaki…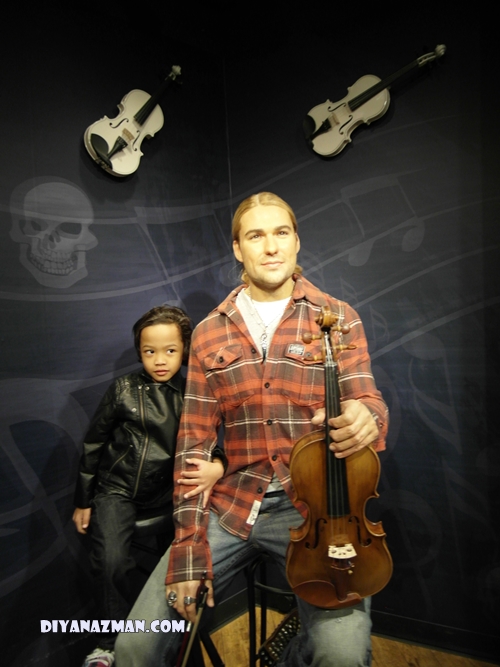 Sape tah ni… violin player mana tah.. David Garret kot.. Tapi Miki comel…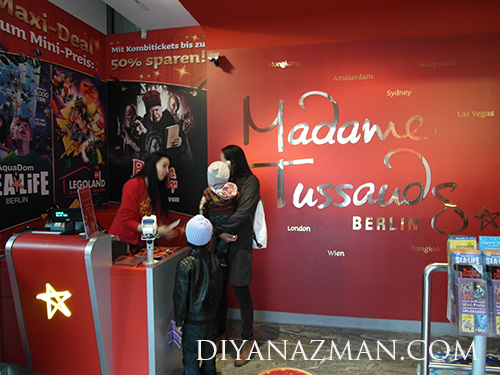 Ini pintu masuk, masa ni nak beli tiket. Location dia dekat je dengan Brandenburg Gate tu… kitorang jalan kaki je dari situ.
Tiket masuk Madame Tussauds Berlin ialah €21.00 untuk dewasa dan €16.00 untuk kanak-kanak. Madame Tussauds lain aku tak tau dan tak masuk dah kot Madame Tussauds lain dalam dunia sebab dia ada patung-patung aja…
Yang di Berlin ni ada dalam 80 statues termasuk Michael Jackson, Edward Cullen, Jacob Black etc etc… It is a nice place… 🙂 Tapi kalau ada rezeki pergi Berlin lagi (atau Bangkok atau London) rasanya tak perlu dah nak pergi lagi. hehehe…
Have a great weekend ahead peeps!